TONGS TO RELEASE STACKED GASTRONORM CONTAINERS, THE NEW TOOL AGAINST MUSCOLO-SKELETAL DISORDERS.
The Matfer Bourgeat Group works closely with catering professionals to understand their needs and constraints in their day-to-day operations.
IMAGINED, TESTED AND CO-CREATED BY USERS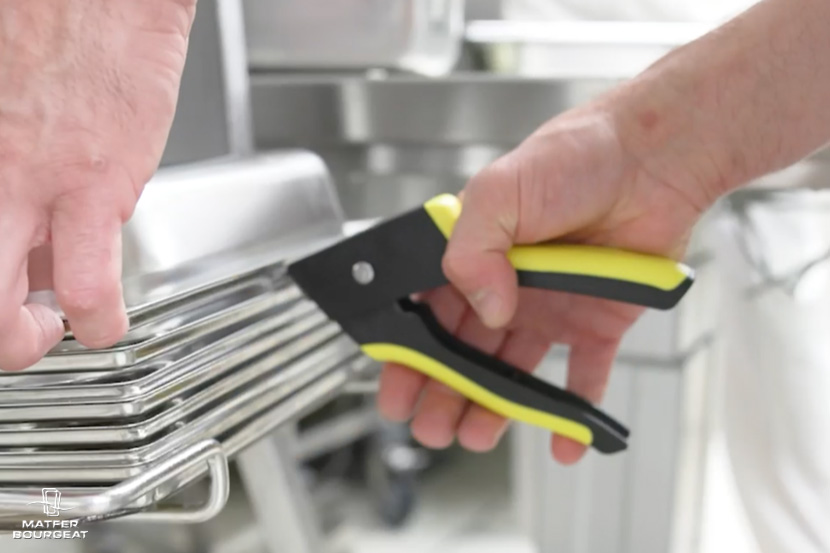 The tongs to release stacked containers is a tool co-developed with operators in the field. Thanks to their feedback, suggestions and experience, we've created the tongs to release containers, perfectly adapted to the needs of the catering industry.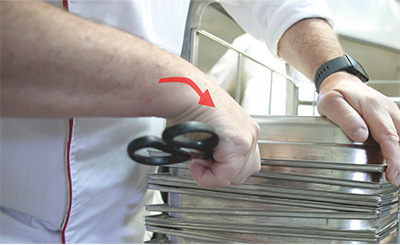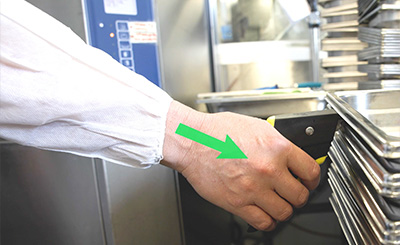 The tongs to release containers is part of our ERGO product range, specifically designed to prevent musculoskeletal disorders (MSD).
The development of the ERGO range took place through careful observation and analysis of field data, ensuring the safety, comfort, and efficiency of individuals in the kitchen. Chefs, cooks and operators spend many hours on their feet and use a wide variety of kitchen utensils, from preparing ingredients to cooking and serving dishes. Poorly designed kitchen utensils can result in injuries, fatigue, and decreased productivity. Over time, this represents human risks and financial losses for facilities catering to individuals, dealing with occupational illnesses.
SPEED AND EFFICIENCY, THE KEY WORDS FOR THE TONGS TO RELEASE STACKED CONTAINERS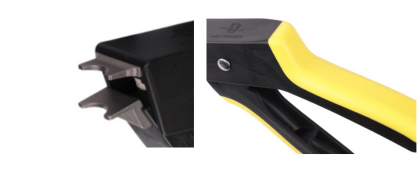 The grab is designed for fast, intuitive use. It adapts to different types of containers to ensure versatility and easy cleaning.
Its rounded beak allows you to attack various container's corners quickly and safely. And its black and yellow colors make it easy to spot in any kitchen environment.