Jules Verne's exceptional kitchen in a mythical place by Matfer Bourgeat
Hello and thank you for welcoming us to your new address, the Jules Verne. Could you describe how it feels to be here?
I consider it an extraordinary chance. To experience such a marvelous career opportunity at the Eiffel Tower is a huge responsibility. Today, I find myself in the highest-lying and most beautiful restaurant in France. It comes with the most beautiful view, and is a place that the whole world knows and comes to visit.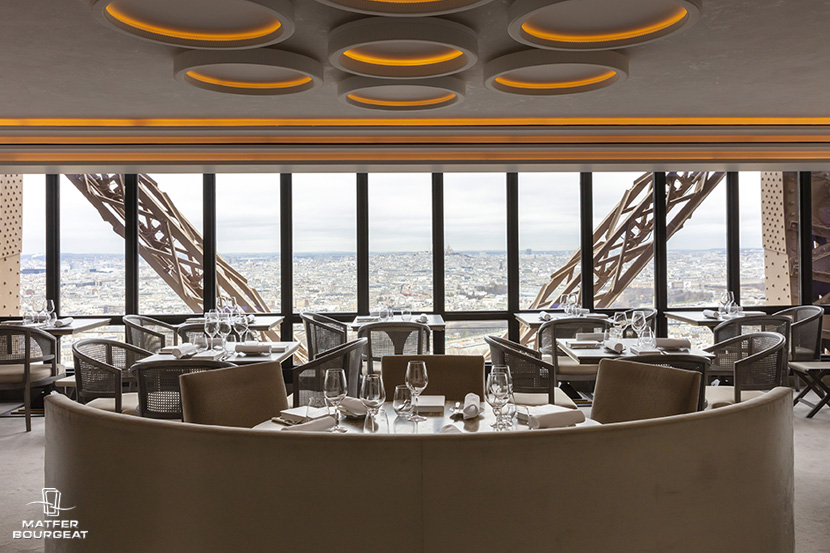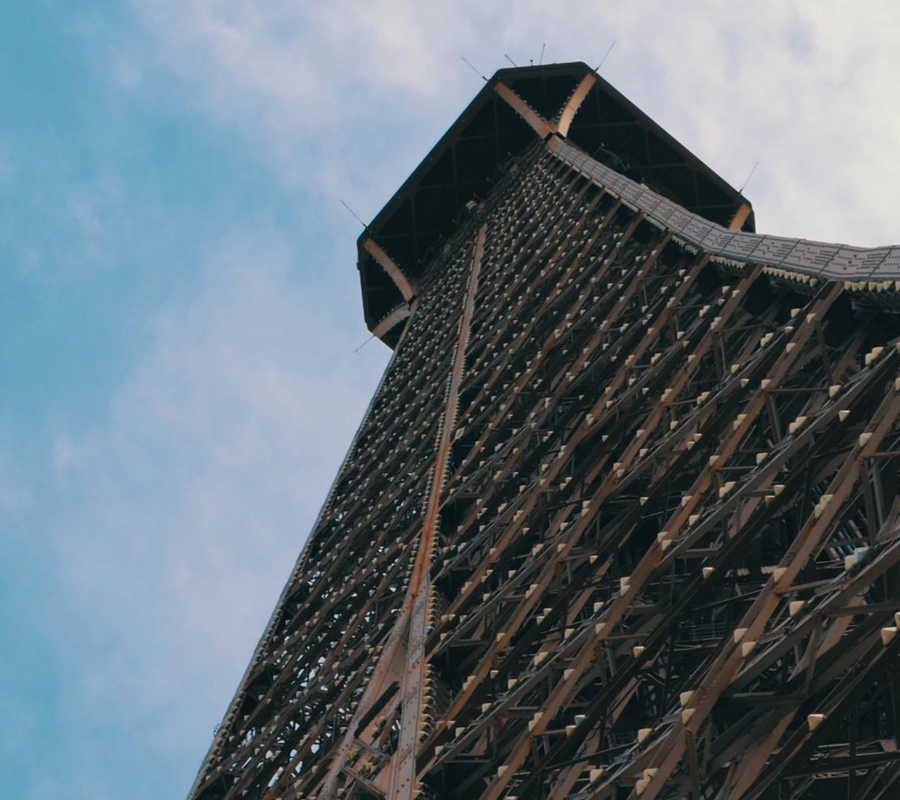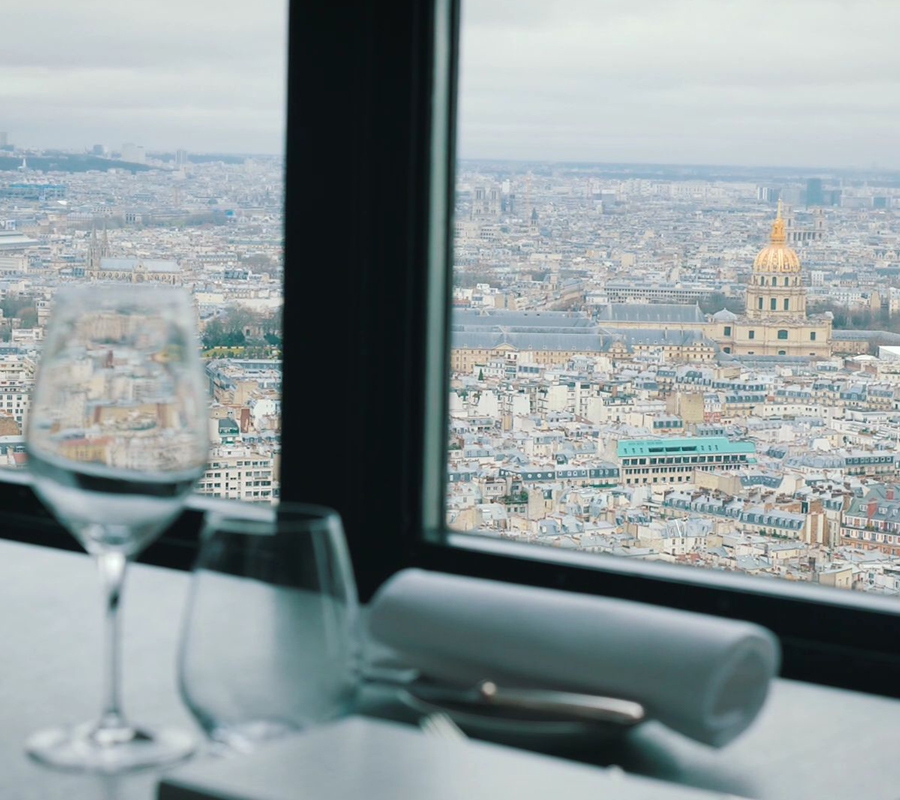 Yes, it's both a dream and a responsibility. It's a new step and a new challenge. And all I have to do is be a chef, who expresses himself and brings the whole world to this restaurant.
You have an impressive background. Please tell us about your career so far.
Starting out was very simple. I started in the Gerardmer Hotel School in Contrexéville, in the East of France, before joining the Grand Hotel Bragard which had 1 Michelin star in its Le Grand Cerf restaurant. I then worked at Le Capucin Gourmand in Nancy with Gérard Veyssière, also 1 star in the Michelin Guide, Le Flambard in Lille with Robert Bardot, Meilleur Ouvrier de France (Best Craftsman in France) and 2 Michelin stars, Les Crayères in Reims with Gérard Boyer, 3 Michelin stars, and of course working with Joël Robuchon for 7 years, 3 Michelin stars and above all the greatest chef in the world. Working in the most outstanding restaurant in the world was an extraordinary step.
How have all the great chefs you have worked with inspired you?
Each Chef has taught me something different. I was able to draw on their energy, sensitivity and creativity, which I have accumulated throughout my training. It is moreover this creative and technical richness that enabled me to have the privilege of being at the Pré Catelan for 23 years, to have been awarded 3 Michelin stars for 13 years and, since 2000 to have been awarded the title of Meilleur Ouvrier de France. Today, we are writing a new chapter with the Eiffel Tower at the Jules Verne restaurant, where in only a few months, we have already obtained our first Michelin star. Our goal is to make it a superb gourmet dining venue.
Can you give us your tip on how to succeed in combining one's personal culinary signature with a monument that has such a strong identity?
At first, I preferred ignoring the monument. I'm a cook and I wanted to be able to express my style of cuisine before adapting it to the setting. That being said, the Eiffel Tower represents Paris, it represents France and it shines around the globe.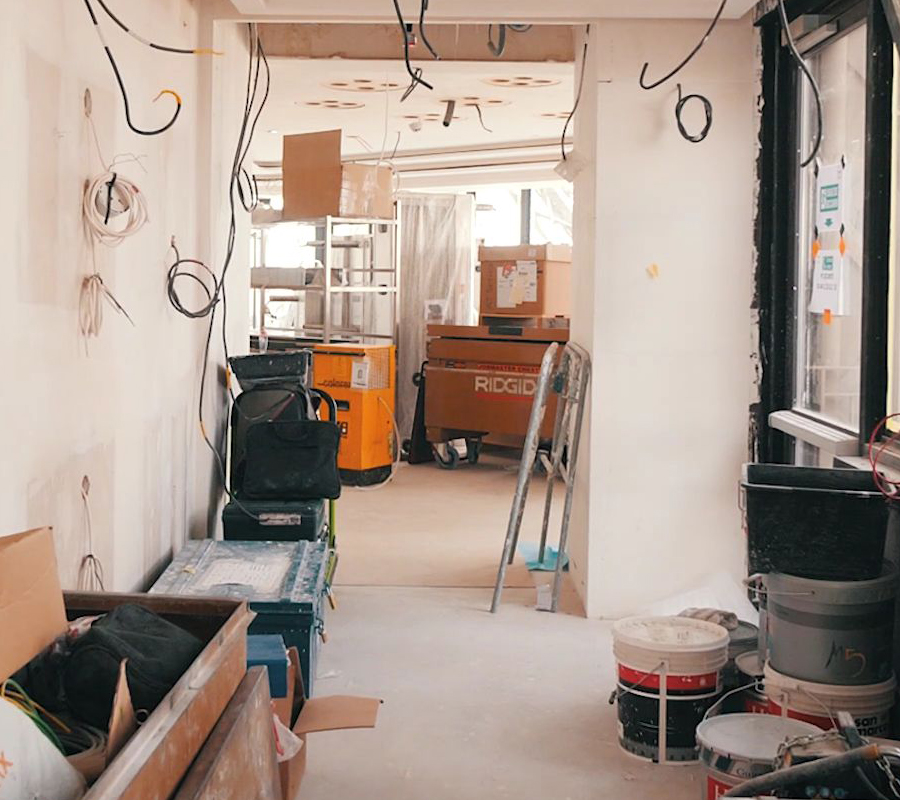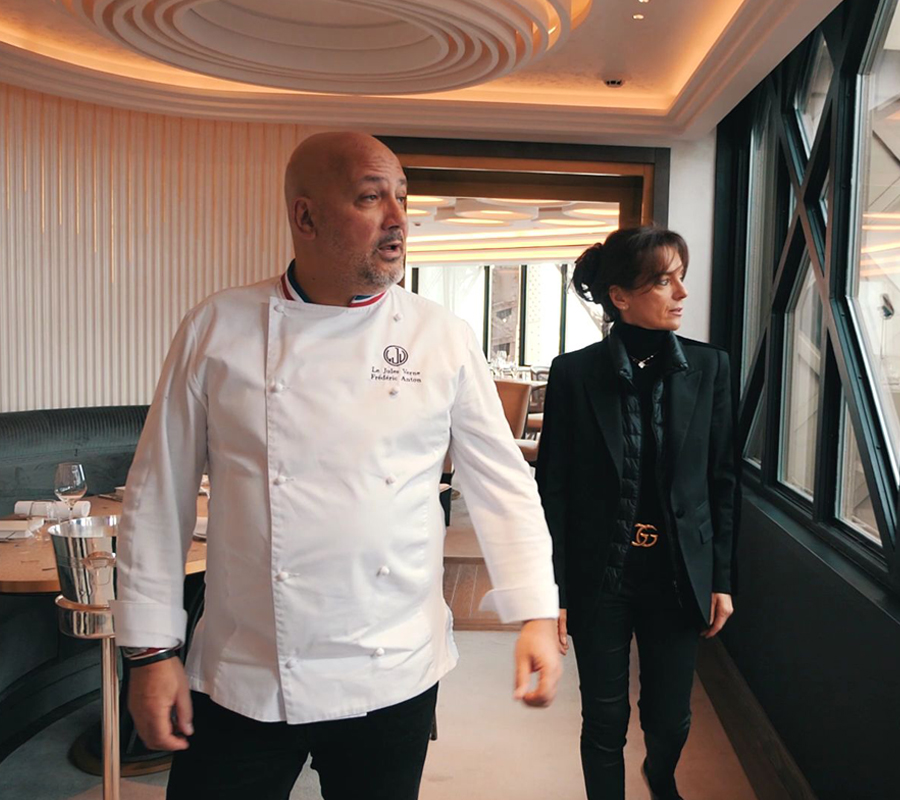 As a result, people from all over the world come to eat at the Jules Verne to find out what makes up the country; its regions, products and seasons. We benefit from an incredible heritage of culinary dishes, and magnificent products that come from our regions every season. Sometimes you feel like eating foie gras, truffles, asparagus… all these products representing France are magical and should be on my menu. I want to create cuisine that's clear, based on seasonal produce and which is a reference for anyone who eats it here.
To succeed in this ambitious project, it takes quite a team. Tell us about those you work with.
Quand on ouvre un tel lieu, il faut s'organiser. J'ai la chance de travailler depuis très longtemps, notamment depuis
23 ans au Pré Catelan, et d'avoir eu quantité de jeunes qui m'ont côtoyé et qui ont eu des responsabilités.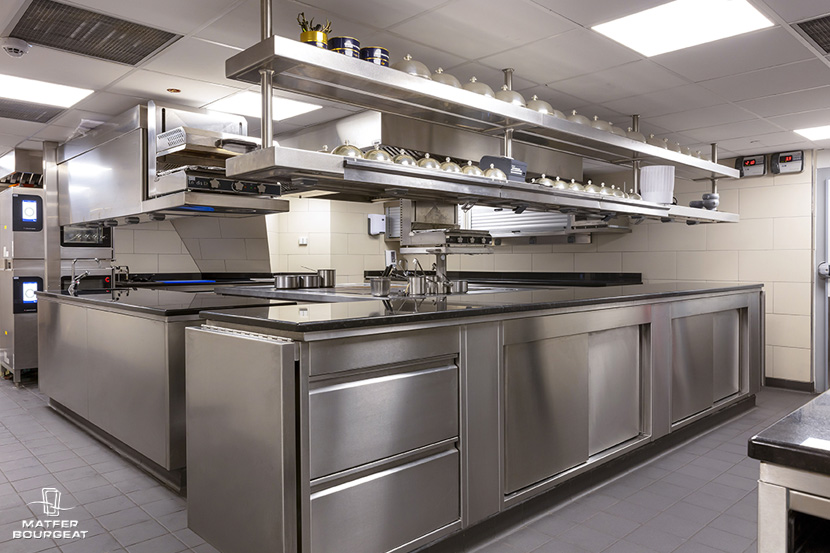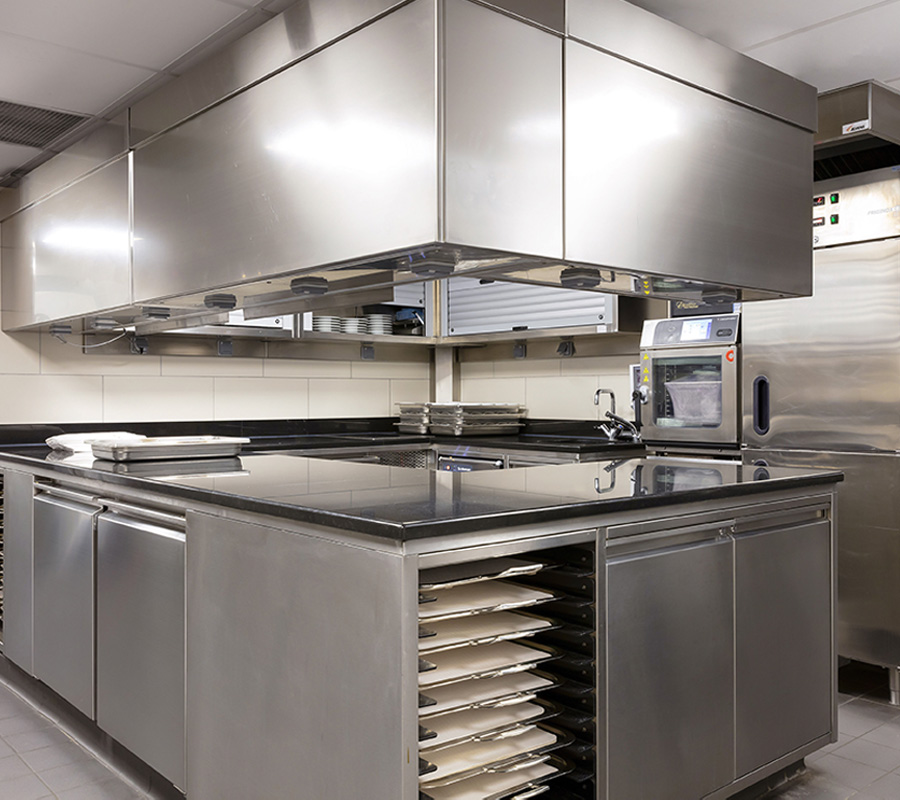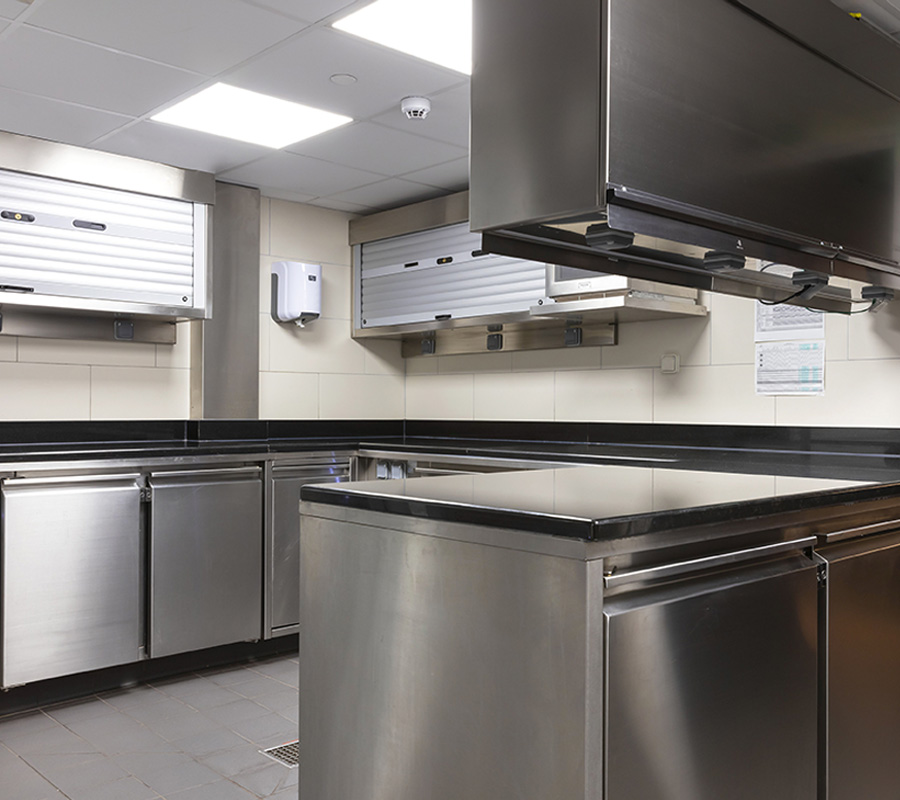 When you open a place like this, you have to be organized. I've been lucky enough to work for a considerable length of time, especially 23 years at the Pré Catelan, and to have had a lot of young people who have been with me and who have been given responsibilities.
When I set up my team, it was quite simple, either drawing from teams that had already learned with me, or picking directly from my team at the Pré Catelan for whom it was obvious to offer them an opportunity to progress. I also called on other people who had evolved elsewhere, in other establishments and who had acquired knowledge and appeared mature.
In addition to this team is the choice of equipment and suppliers. How did you make your choices?
Again, it was quite simple. There are long-term relationships that develop over time. Our paths cross, we meet each other and the partners become obvious. When I'm looking for a particular product, I expect the quality to be of high standard, capable of lasting over time and making daily life easier. So I called on Matfer Bourgeat and explained that the location was complex, atypical, and that everything had to be custom-made. For each workstation, I needed high-quality material and above all, carefully thought-out organization with doors, drawers, storage space, etc. In short, everything had to be in line with my vision.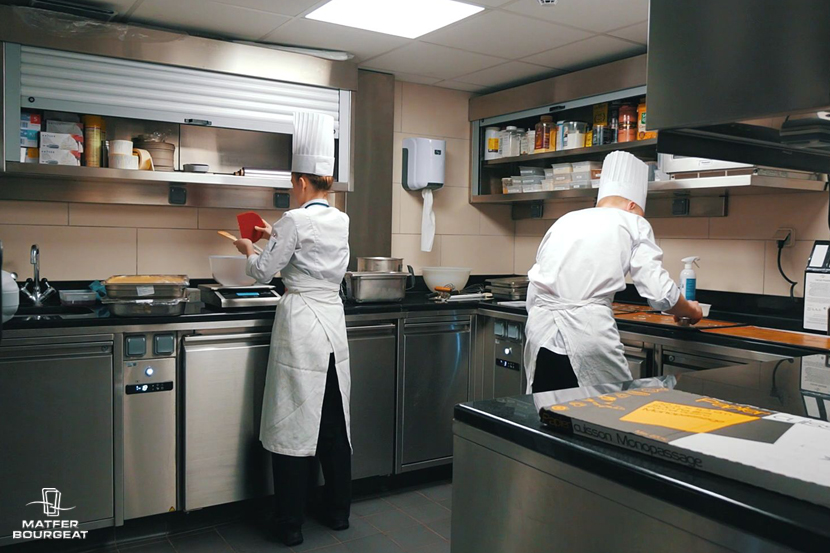 Consequently, I needed a company that would listen to me and could implement my requests, and make everything functional. In this venue, which is actually quite large (120 m²), everything was adjusted to be as logical as possible. And at Matfer Bourgeat, everyone was particularly accommodating.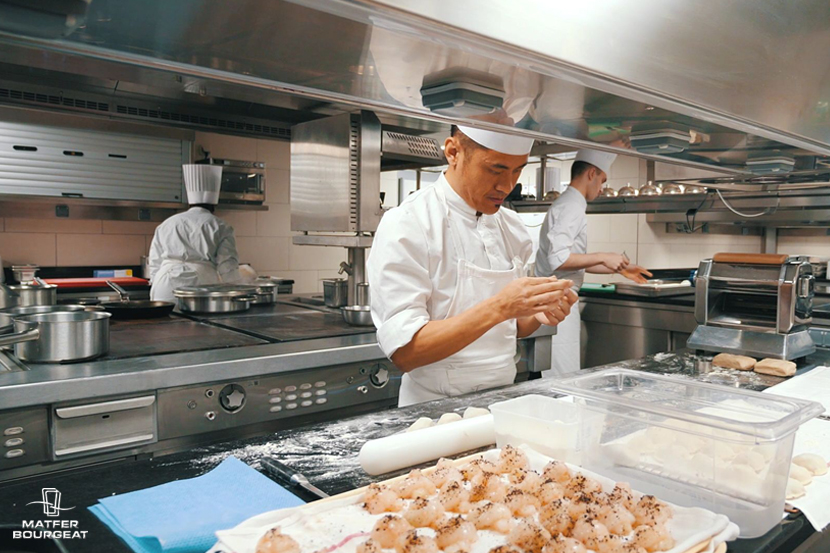 Together, we were able to design and write this story, which today allows me to have a beautiful, functional kitchen that is adapted to our work and limits difficulties in our day-to-day work in setting up and during service.
When you look at the Eiffel Tower, you can imagine that it must have several constraints. How did you manage to adapt to them?
You can't put standard fittings in a kitchen like the Jules Verne. Everything has been custom-made to free up as much space as possible using worktop shelves and storage units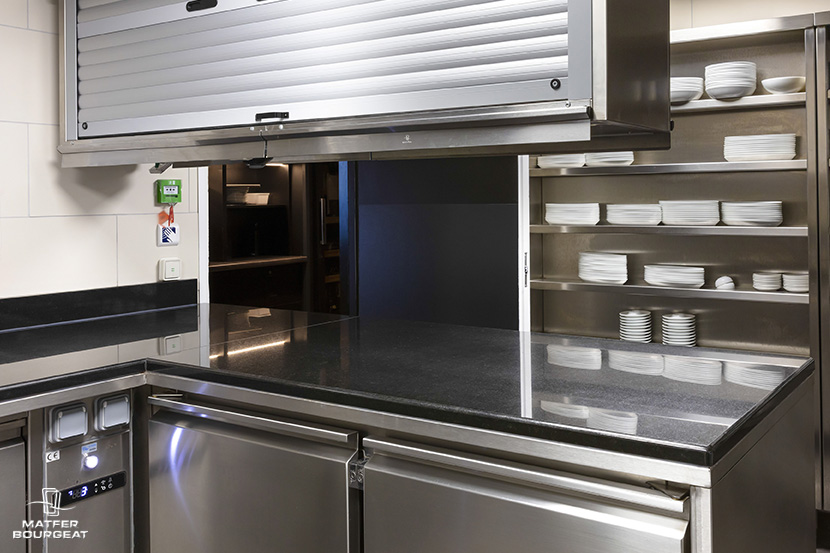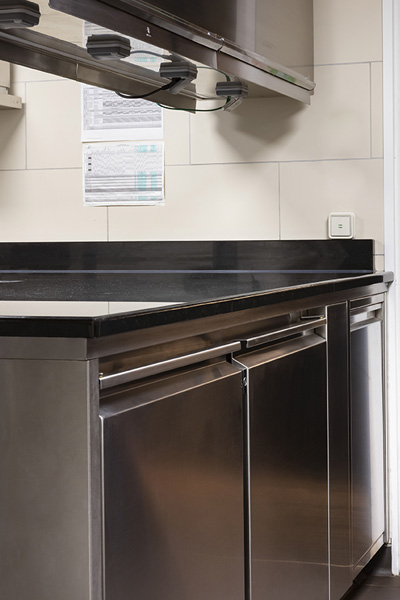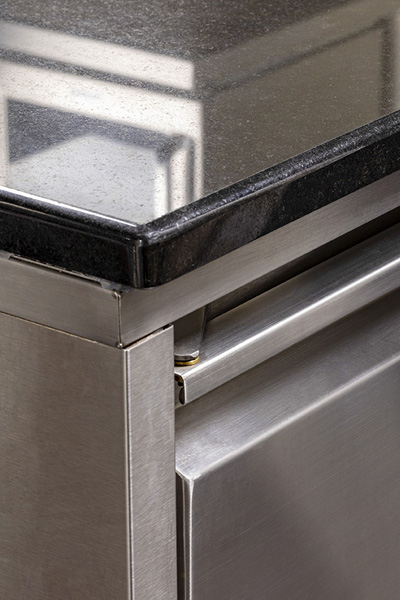 On the second floor of the Eiffel Tower, there are no storage areas, so everything must be at the heart of the kitchen. Each detail had to be thought out so that everyone can experience the most serene atmosphere possible.
Since opening in July 2019, have you had to make any changes from what was originally planned?
Here at the Jules Verne, I know I'll always be missing a lot of things. However, in comparison to the Pré Catelan, when I had the kitchen redone, I had forgotten to install a cupboard above the sink. For the Jules Verne, thanks to this experience, I spent a great deal of time thinking, imagining, drawing etc. so that everything in the kitchen is functional and does not need any further changes.
When undertaking work at the Eiffel Tower, an international symbol representing France, was the Made in France approach a determining factor in the choice to work with the Matfer Bourgeat group?
For me, the important thing is understanding people, those with whom I can communicate and explain what I want. I've known Marine Mora for years, which has simplified the relationship
 We were able to meet, discuss, understand each other and move forward together. In any case, I proceed this way for all my other suppliers. If I don't have a close relationship with them, it doesn't suit me.
So of course, if the product I'm interested in is also Made In France, there's no reason to think twice about it…
How would you describe Matfer Bourgeat's role in your kitchen and restaurant?
If there is one word that can describe Matfer Bourgeat's role in my daily life, it is: organization. Thanks to the products, their layout, the quality of their materials, reliability and durability, I know that I can work with peace of mind.