Innovative and useful equipment.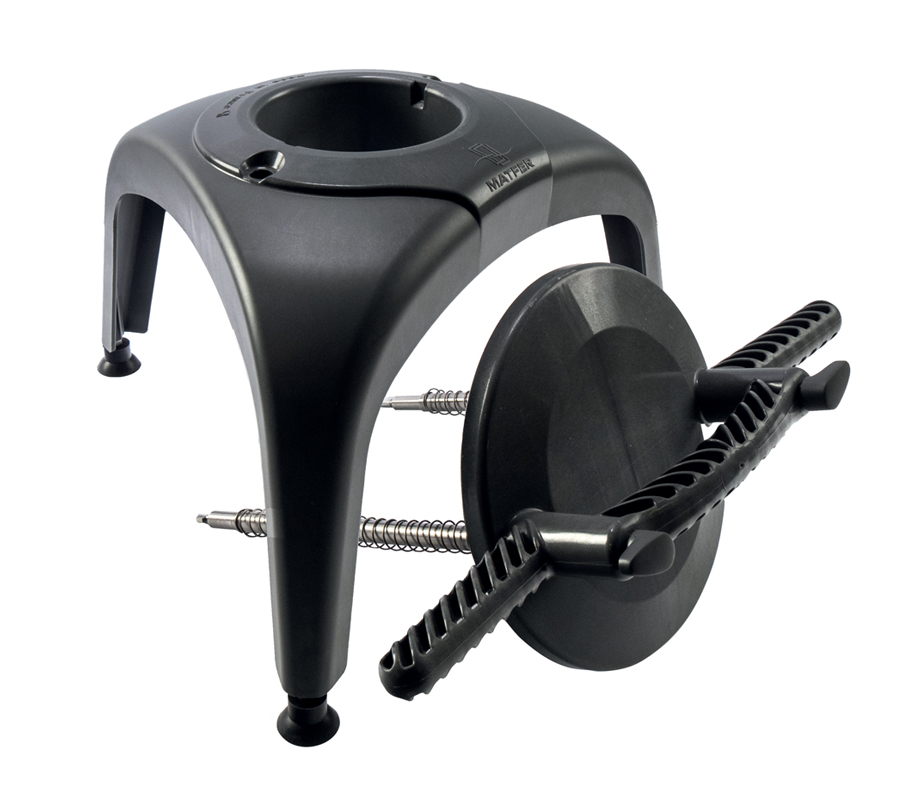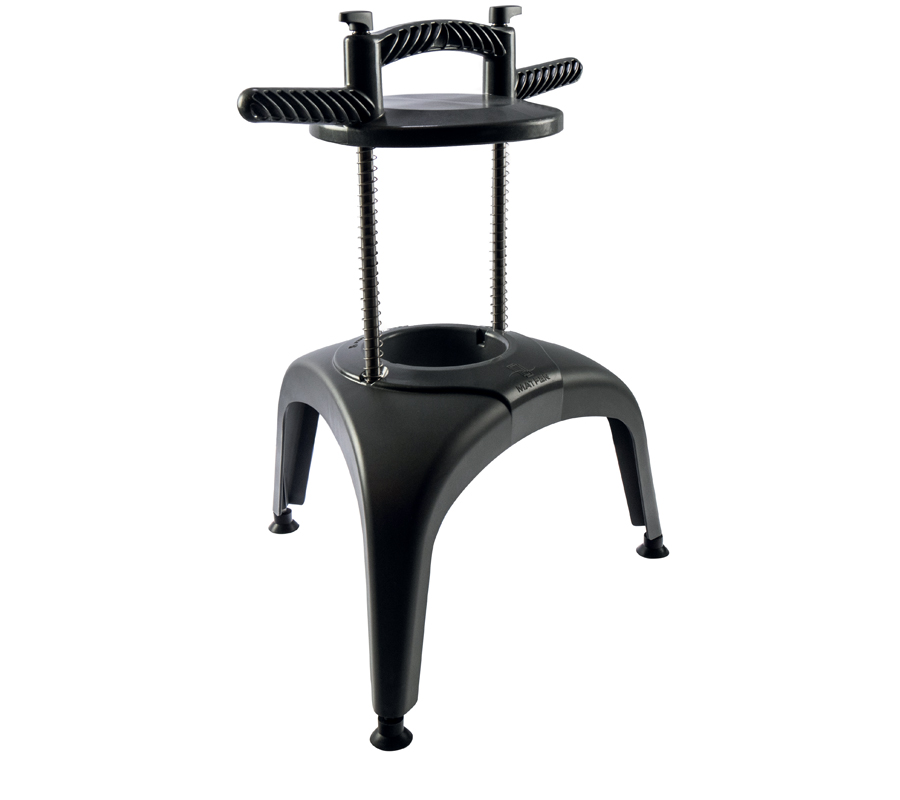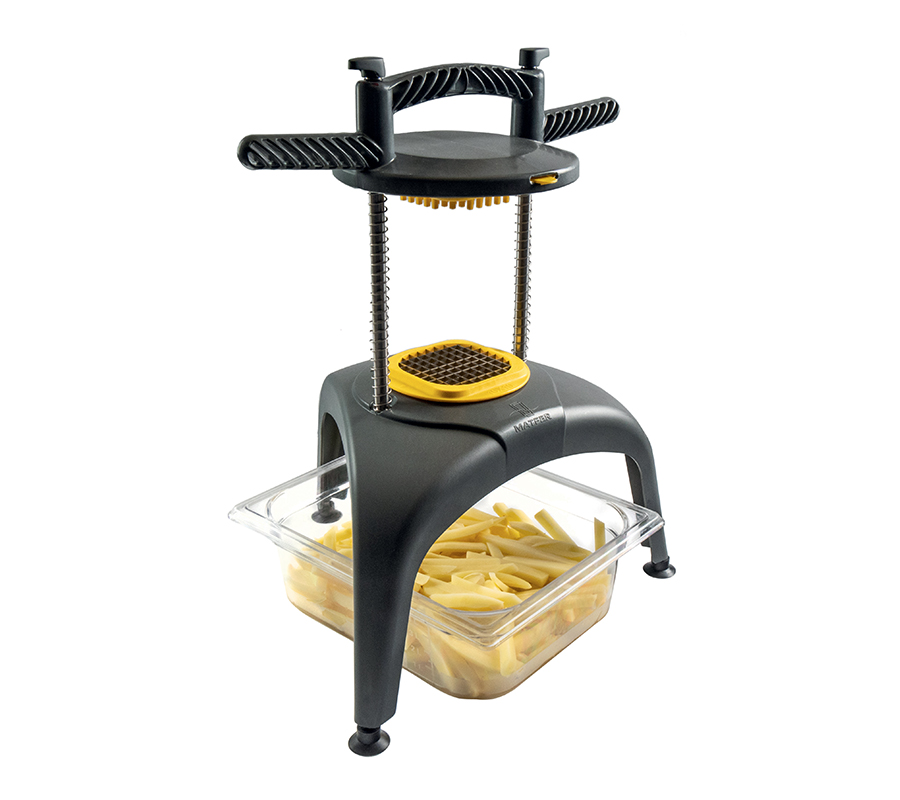 Prep Chef and Prep Chef Compact
A must-have at Matfer Bourgeat, Prep Chef
is now available in two new versions: the detachable version, ideal for mass catering, and the detachable "compact" version, for smaller catering facilities. To dismantle the Prep Chef column, nothing could be simpler. Just turn the push button and in one simple movement it can be stowed away in a small space. In addition to saving space, once dismantled, Prep Chef can be cleaned even more quickly and efficiently.
But that's not all! Matfer Bourgeat has come up with a new, even more versatile version of Prep Chef. It is modular, the new chef's clerk: in a single tool, now offering 15 functions to cut, slice and crush fresh produce: fruit, potatoes, vegetables, cheese, eggs, and even onions! The hardened steel knives are extremely efficient and allow for perfect cutting without tearing. Thanks to a brand new tip, cutting 1 kilogram of onions into cubes takes less than a minute. As for the potato masher, it gives an exceptional texture. Of course, all these new attachments are adaptable and interchangeable on the Prep Chef and Prep Chef Compact supports.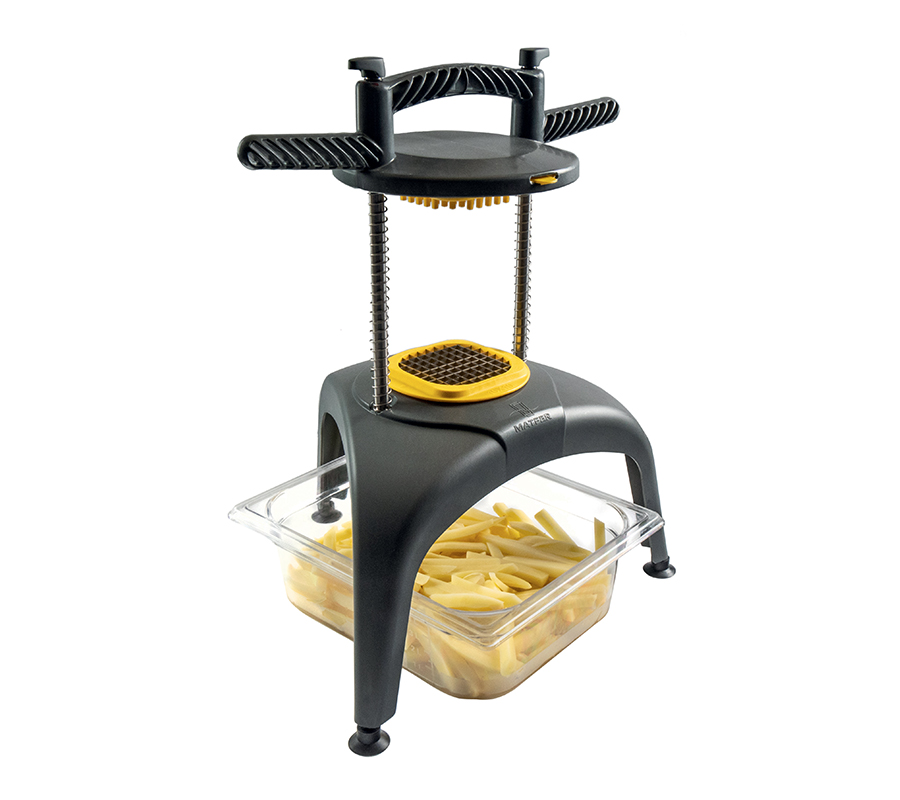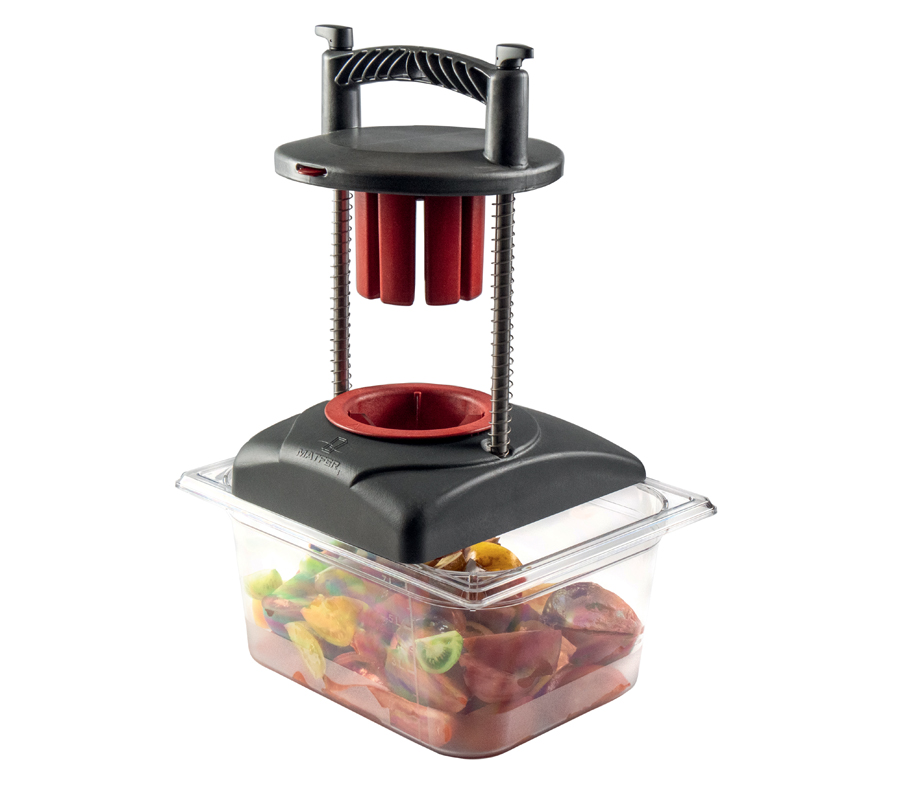 Ergonomic, with wide and secure handles, Prep Chef offers even more comfort, for fast and efficient use due to the pusher's lift springs. With its composite material support, it is light and robust. The compact version can be positioned on all types of gastro containers.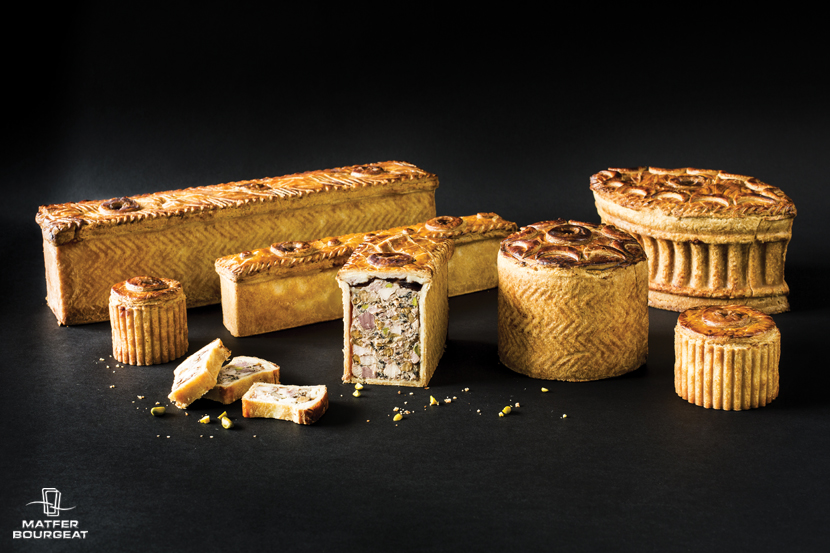 It is one of the oldest hors d'oeuvres in French gastronomy and yet it has never been so contemporary! Returning to the forefront of the culinary scene, the 2020 Plain crusted pate is designed to be light, crumbly and, why not more "healthy" with vegetables. As a result, Matfer Bourgeat offers new mould shapes for inventive savoury pastries with innovative dimensions!
Each plain crusted pate has its own mould … For fish pates, the brand new round 20 cm diameter and 9 cm high round pate mould is original and highly suitable. Two hinged half-rings make it easy to remove from the mould without damaging the dough crust.
For an imposing rectangular pate, the Long Pate mould – 30 cm long by 8.5 cm wide and 8.5 cm high – will work wonders. This combination really is the ideal proportion with for result the perfect balance of pate and stuffing and a thinner crust for a less filling effect.
The new dimensions are suitable for all ovens. The moulds are made of exopan – fine steel with a non-stick coating on the inside and a protective coating on the outside, to prevent sticking.
Contouring systems on the sides of the mould ensure better heat circulation for even baking… and a very aesthetic visual aspect.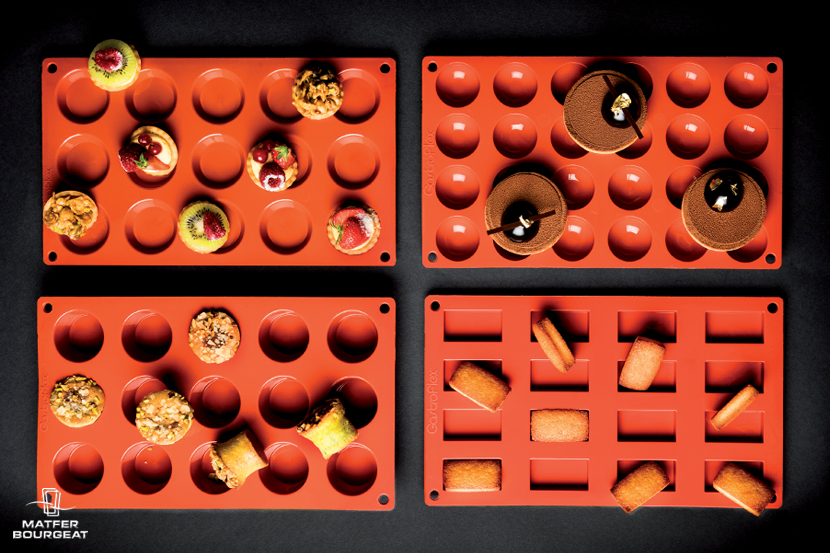 Gastroflex, turns out perfectly without prior greasing through the use of excellent quality silicone, tested at high temperatures. For sweet or savoury preparations, Matfer Bourgeat offers a wide variety of shapes: madeleine, pyramid, savarin, petits fours, tartlet … And this year, new mould imprint sizes are available: half-spheres in 30 and 80 mm diameter, grooved 45 mm cannelé Bordelais moulds, as well as cubes in 50 and 35 mm.

Matfer Bourgeat uses high performance silicone superior to French legal requirements. As a result, Gastroflex sheets are thicker with a much longer life span; without risk of breakage after multiple use given that they are particularly resistant to deformation and impact. Gastroflex moulds can be used for baking as well as for cold storage, from minus 50 to + 250°C. They are compatible with all kitchen ovens and can be simply cleaned with water.
Stackable cloche for pastry tray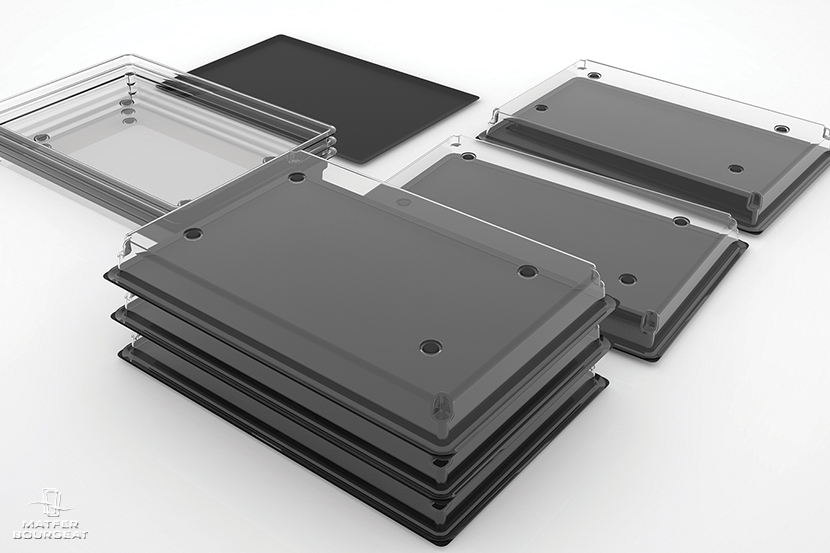 Matfer Bourgeat has provided the optimal space saving solution with the new stackable cloche for pastry trays. To meet the requirements of professionals, this cloche for pastry trays is a unique solution to protect products from direct contact with air and humidity, allowing them to be stored and transported safely from the laboratory to the shop. Suitable in all situations, it will prove indispensable, with the added advantage of being perfectly adapted to pinch-edged trays.
The issue of space is a reality that has been fully acknowledged by Matfer Bourgeat's designers. Not all laboratories have the luxury of unlimited storage space, and this cloche has the advantage of being unobtrusive. In between uses, it can be stacked empty. A precious space saver when you know how valuable laboratory workspace is! When full, it can be stacked without any risk of slipping thanks to the skids inserted onto the individual moulds.
In addition, the Matfer Bourgeat cloche for pastry trays adapts to its environment to make life easier for its users. It is compatible with shelf storage thanks to its specially designed height, and also with refrigerator trays. Furthermore, to save time, its transparency makes it easier to distribute and retrieve items. Light, transparent and unbreakable, the materials used have the crystalline appearance of glass combined with high impact resistance. In thermoformed PET, with a 600 x 400 mm format and a height of 61 mm, this is the cloche to revolutionize the work of bakers and pastry chefs.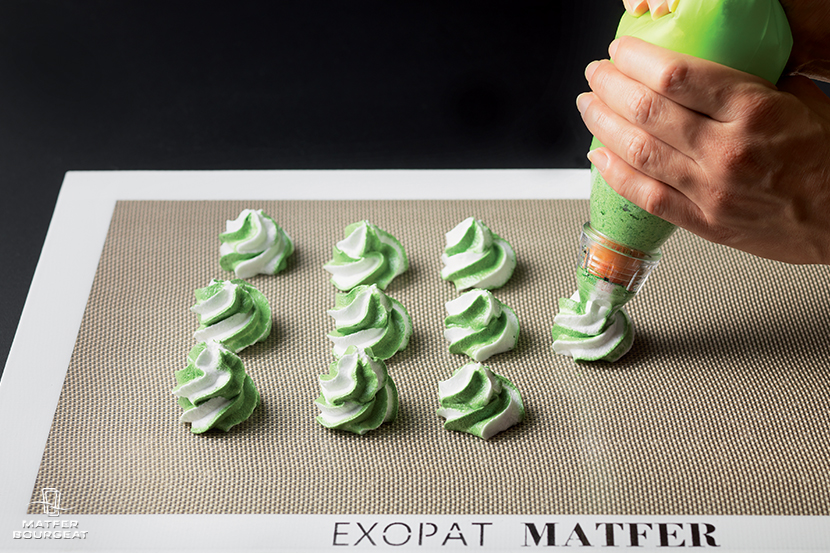 The Matfer Bourgeat Duo Decorating tube is the brainchild of Patrick Friggeri, chef and culinary innovation consultant, revolutionizing pastry tube decoration! Its double reservoir system allows two products to be injected into the same bag. Easy to use with a traditional piping bag, Duo nozzles allow a multitude of combinations of colours and flavours, according to the inspiration of pastry chefs and cooks. The possible use of different types of nozzles (fluted, plain, log …) increases the ability to create original decorations!
For pastry-making (macarons, butter cream, pastry cream, Chantilly, mousse, meringue, marshmallow, floating island, royal icing etc.) or cuisine (mayonnaise, compound butter, duchess potatoes, purées, stuffings etc.), the Duo tubes provides outstanding effects and colour features.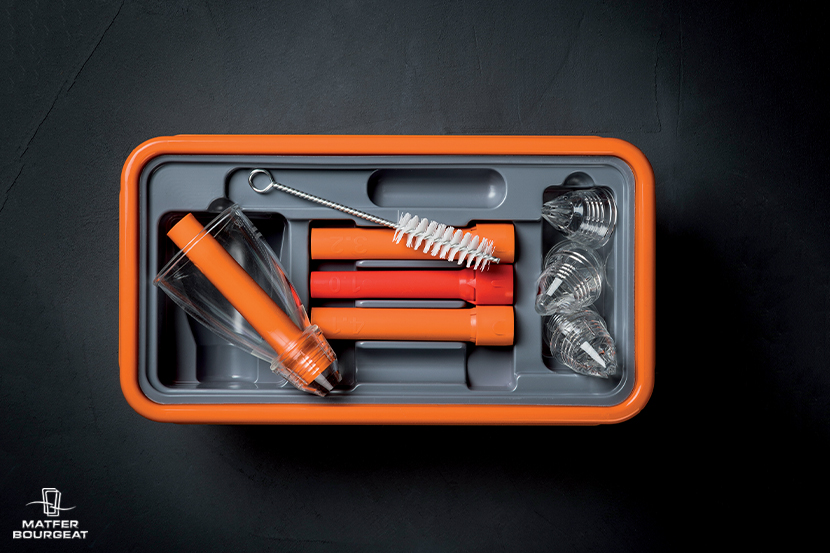 Duo tubes are packed in a plastic storage box containing a cone, two tubes with 3 grooves of 1 or 2 mm, one tube with 4 stripes and a coating tube, six screw-on, plain, star, Yule log, a tube cleaning brush, and recipe booklet for first creations.
Tradition range: Premium quality stainless steel cookware set for Chefs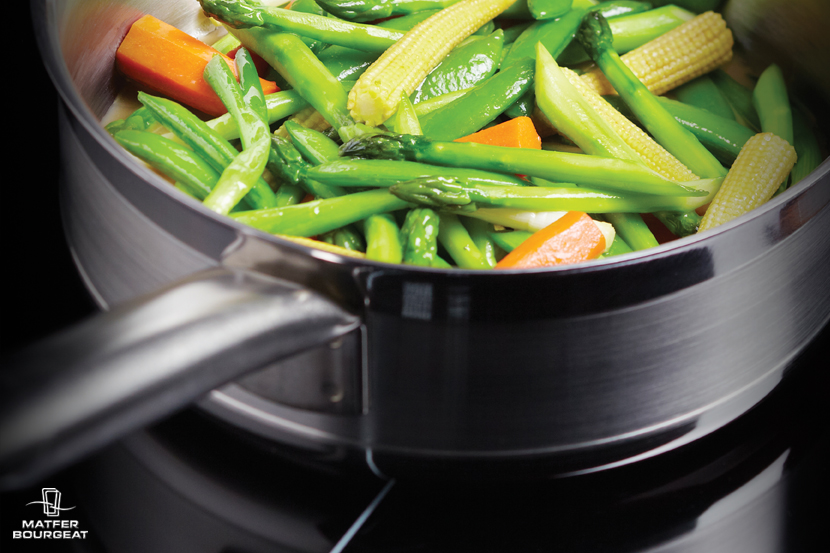 For Matfer Bourgeat, reliability has been a priority for over two hundred years. The Tradition Range, a premium quality stainless steel set, is a perfect illustration of this concern for durability. Sautepans, frypans, saucepans, pots and pans are made in France using top-quality materials: extra thick stainless steel body; strong "stay-cool" handles in stainless steel tubing soldered without rivets, without rivets; extra-thick reinforced upper and lower body edges; reinforced "easy-pour" rim …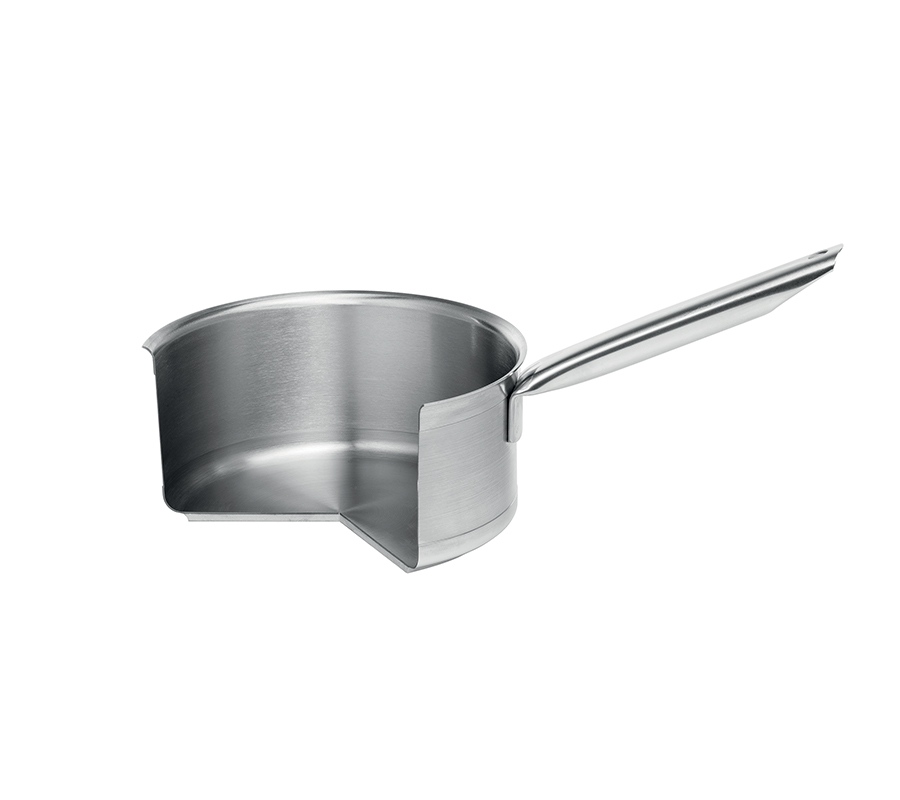 Dedicated to cuisine and pastry chefs, this range is suitable for all sweet and savoury preparations. A "sandwich" diffuser base, made of aluminium and stainless steel with shape memory, ensures perfect flatness, excellent heat distribution and unrivalled conduction quality. Thus, with its Tradition range, Matfer Bourgeat provides chefs with a rapid rise in temperature and very even cooking.
Finally, Matfer Bourgeat is also attentive to trends, such as open kitchens in restaurants. As aesthetics are an integral part of the criteria for the Tradition range, this set will attract the eyes of the room, with a double finish in