Correlated design with current issues
Harmonie – new sorting table to fight against waste in mass catering.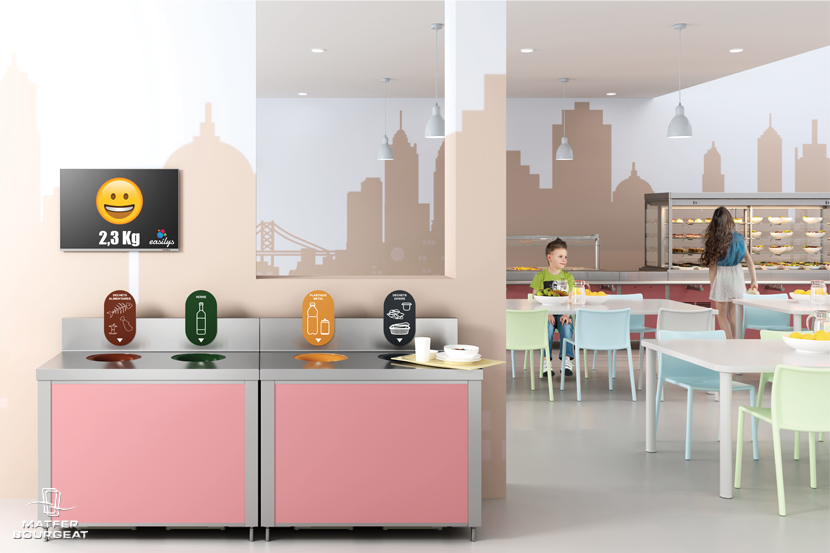 With this new sorting table , Matfer Bourgeat offers a unique ergonomic design to bring comfort and practicality to its users in mass catering: the three waste chutes fit flush to the table top and provide a more stable surface and a smooth gliding movement for platters. Cleaning of the area is also optimized. In addition, the absence of ramps allows users, especially children, to move closer to the waste holes to facilitate the operation. Another major advantage, Harmonie is a completely autonomous table, operating on battery power. With no connection constraints, it is not only very easy to move but also more aesthetic and hygienic, without unsightly wires that are not always clean.
Matfer Bourgeat has also developed decision support, with two optional weighing systems: a digital weighing system that shows the amount of waste per category, and a wireless connected weighing system with a long-lasting battery. These weighing systems allow all the figures to be integrated into kitchen management software. Recovering and analyzing this data has several advantages: educational value; checking and controlling waste as part of compulsory treatment; changing the method of purchasing, reducing quantities, etc. to fight against waste, a new challenge for the catering industry.
Neo, a new sneeze guard style to customize the material presents in mass catering.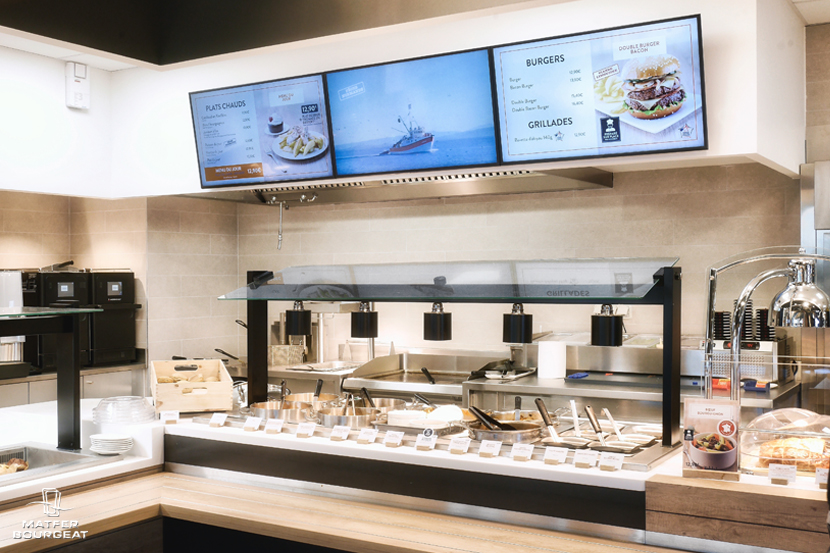 Customization of equipment is fundamental in mass catering, essentially in companies and hotels, to highlight and express the characteristics of the venue. Matfer Bourgeat is keen to give its customers the opportunity to choose a universe and as a result, the frame styles of this sneeze guard have been revised for a larger surface area that can be used as a support for customization: custom-made decorative elements (wood, etc.), epoxy paint, etc… As such, Neo offers a new style of sneeze guard  that is more design-oriented, including the possibility of playing with a new, more uniform and powerful LED lighting, as well as tilt adjustment.
Gastro Containers, the safe alternative to plastic products.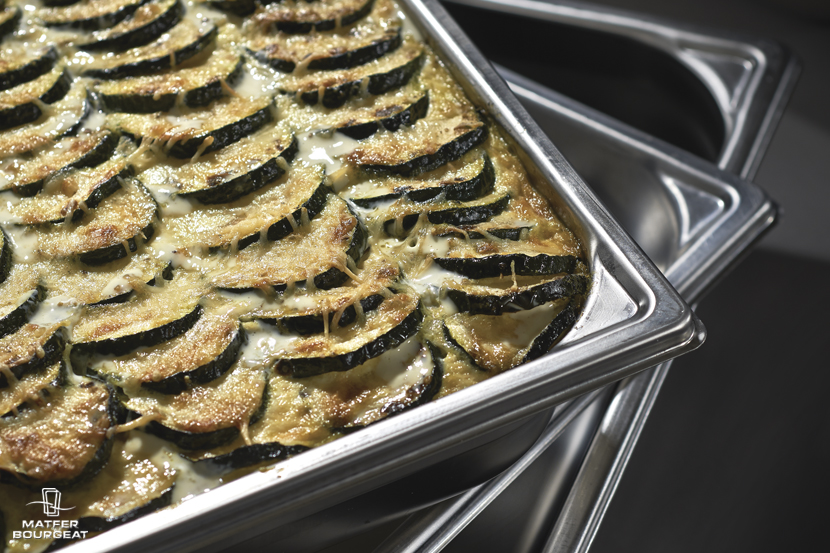 Bourgeat is the only manufacturer of such containers in France, made of European stainless steel, a real guarantee of quality. This is an essential issue for this historic material of the Company, in response to the regulations in force since 1 January 2020, impacting single-use plastic products in the context of ecological transition.
Matfer Bourgeat has successfully risen to the challenge of putting stainless steel containers back at the heart of mass catering kitchens. Stainless steel has the great advantage of being safe and durable. Its composition safe for health, unlike plastic trays. It is reusable, washable, sustainable … And it is resistant to corrosion, heat and cold. In addition to being recyclable and without any packaging waste. In short, stainless steel trays are versatile and have a lifespan of 10 years. A strong asset in professional kitchen equipment!
Also find the essential 2020 of our Matfer ranges for small equipment and Flo Green for eco-responsible single use.