Aquaris: the professional automatic hand washing basin that is 100% effective and prevents waste!
Aimed at all catering professionals, the Aquaris professional hand washing basin offers an opportunity to change behaviour when it comes to washing hands in professional kitchens. This efficient and environmentally friendly solution allows for automatic washing without the hands having to touch the unit. Its settings can be adjusted to save a lot of water and electricity.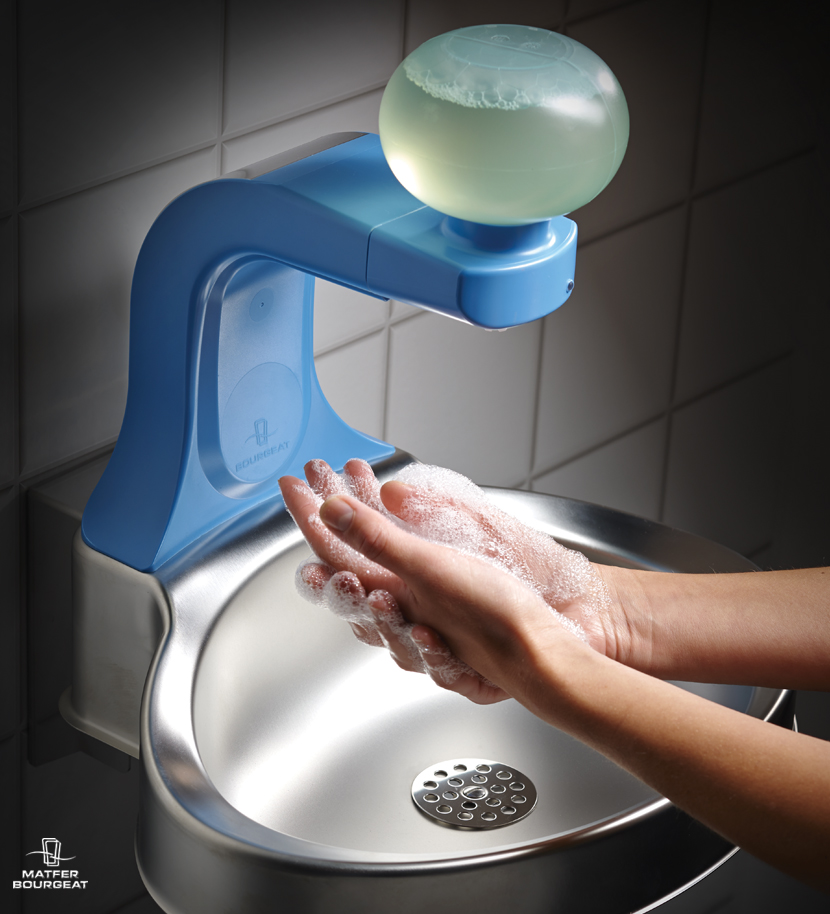 An economical and environmentally responsible solution
The Aquaris professional hand washing basin features a patented technology that enables you to make big savings on water and soap. This economic aspect is possible thanks to a variety of technical innovations. Users do not need to make any contact with the unit because their presence is detected and washing activated on a 100% touch-free basis. A LED display shows wash cycle status, and the patented "Smixin Inside" technology underpins the touchless mechanism. The result? Just 21cl of water to wash hands completely. That means that a unit will save an average of around 20,000 litres of water per year, using 10 times less than a traditional hand whashing basin! Soap is dispensed for each cycle, with the amount pre-set and optimised for effective and economical washing. The icing on the cake is that this professional hand washing basin is connected to the cold water network so it does not use electricity.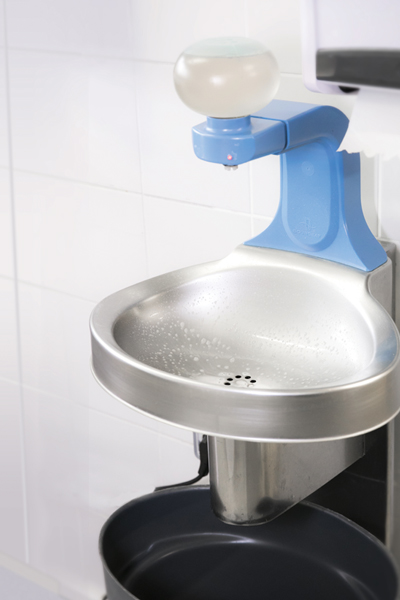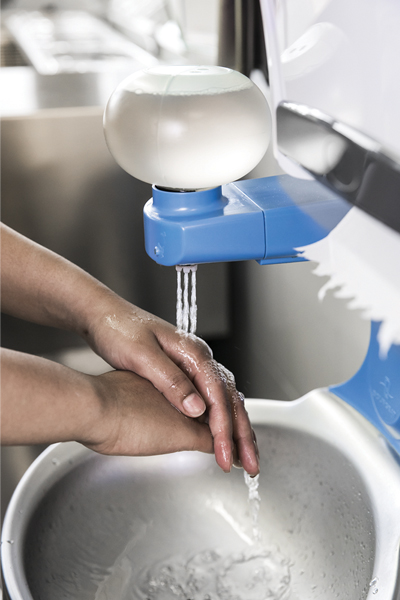 Being economical and environmentally friendly does not stop the Aquaris professional hand washing basin designed by Matfer Bourgeat from being highly effective. 100% of washes are efficient and compliant with hygiene regulation. Its wash cycle consists of three pre-set, adjustable steps:
• The presence of hands is detected by an infra-red sensor and then water is dispensed emulsified with soap.
• The water stops while hands are being rubbed and scrubbed.
• Water is dispensed for rinsing.
Washing is precise, automatic and calibrated and the user does not need to touch the professional hand washing basin at any point. This avoids deposits of the germs that usually build up on hand washing basins and which users normally pass on to each other through washing. What is more, the fact that the unit is connected to the cold-water network greatly reduces risk of legionnaires' disease developing in networks.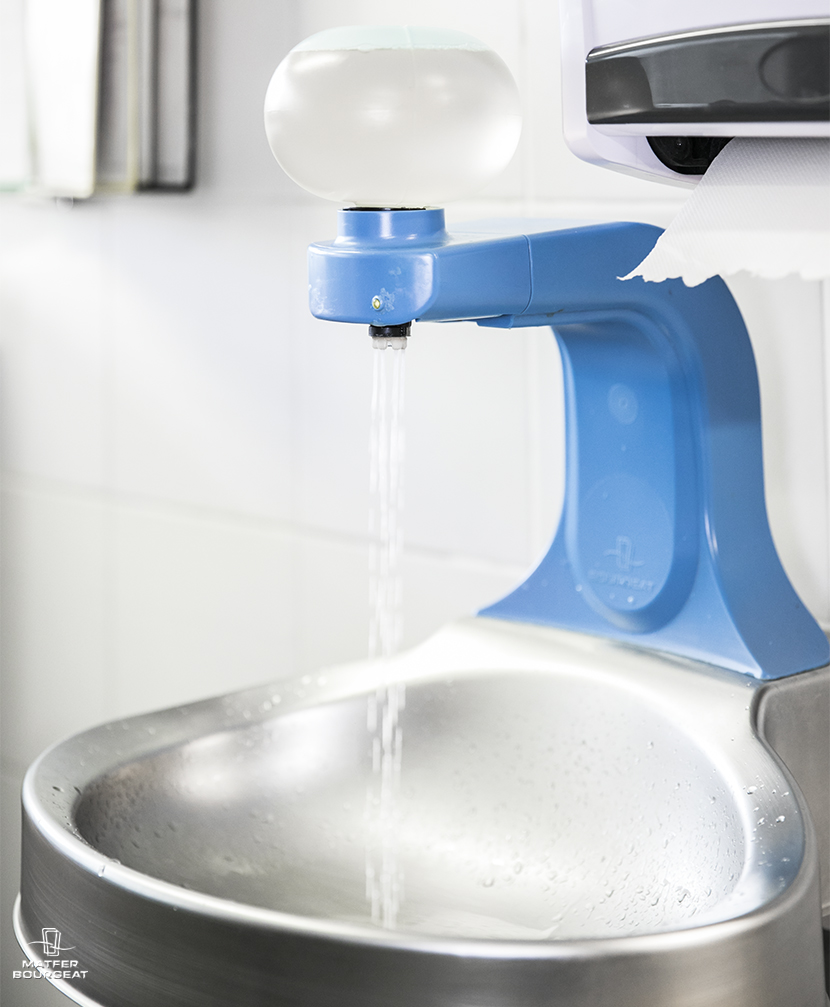 Who is this professional hand washing basin for ?
The Aquaris hand washing basin is intended for anyone involved in running canteens (in school, healthcare facilities and so on) or commercial food service establishments (caterers, restaurants, butchers, etc.) and who wants to optimise their hand-washing practices. This optimisation results in big savings. All washing is effective and complies with hygiene regulations while saving water, soap and electricity. Time is also saved with each wash and, to top it off, an environmentally responsible attitude is promoted. Wash cycles can be pre-set to suit the different procedures and requirements of each work area.