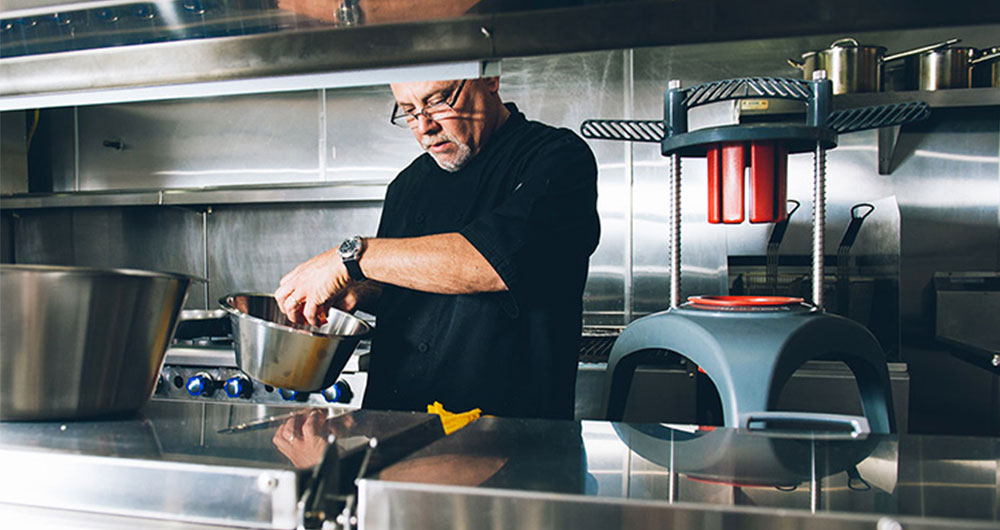 The designers at Matfer are always looking to align themselves as closely as possible with how professionals use products. As such, they create new tools that make preparing food even easier and more efficient.
The Matfer "Prep Chef" multi-cut cutter is designed as a shared platform for 13 interchangeable cutting tools, supporting many different cutting possibilities. The different cutting blocks are chosen depending on what is needed. Perfect, easy cutting for impeccably presented results and effortless professional plating.
After use, this professional cooking utensil is fully machine washable.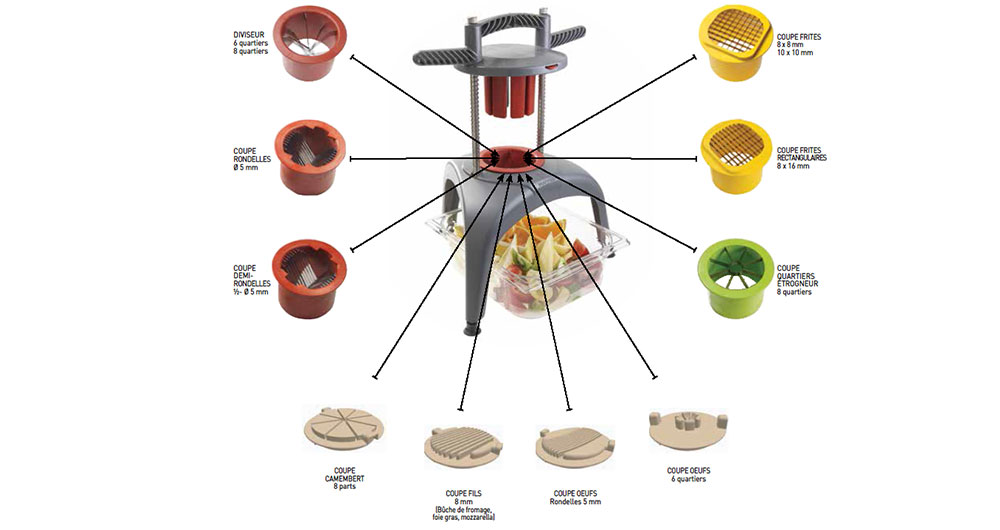 The Matfer Prep Chef multi-cut cutter has been designed on a single base with eight interchangeable cutting tools.
Efficiency: Clean, easy cutting with tempered steel blades. The results guarantee impeccable presentation of products and optimal preservation. Interchangeable blade block.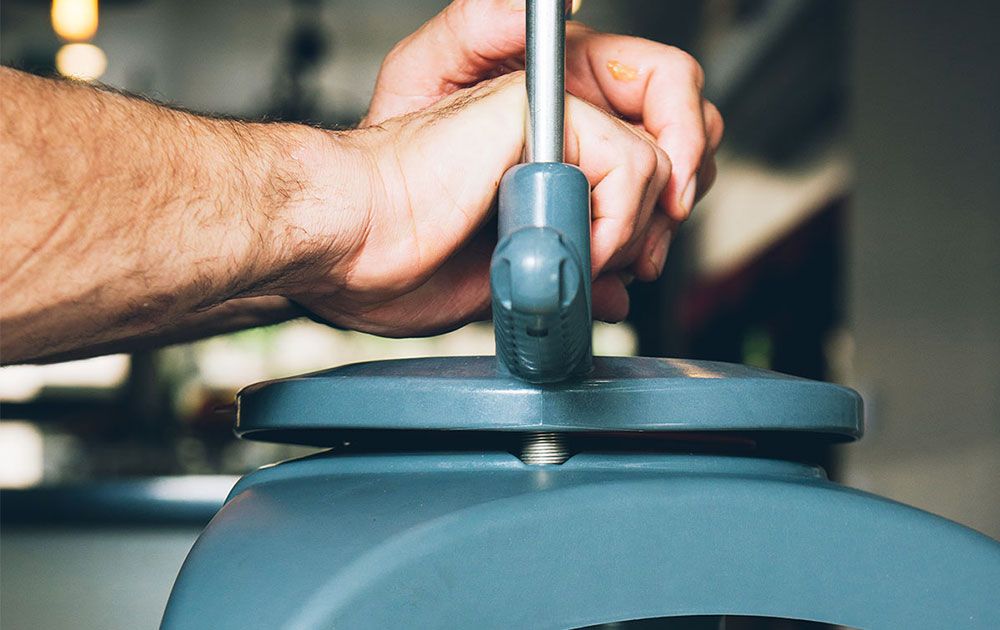 Ergonomic : Large handles making it easy and safe to use.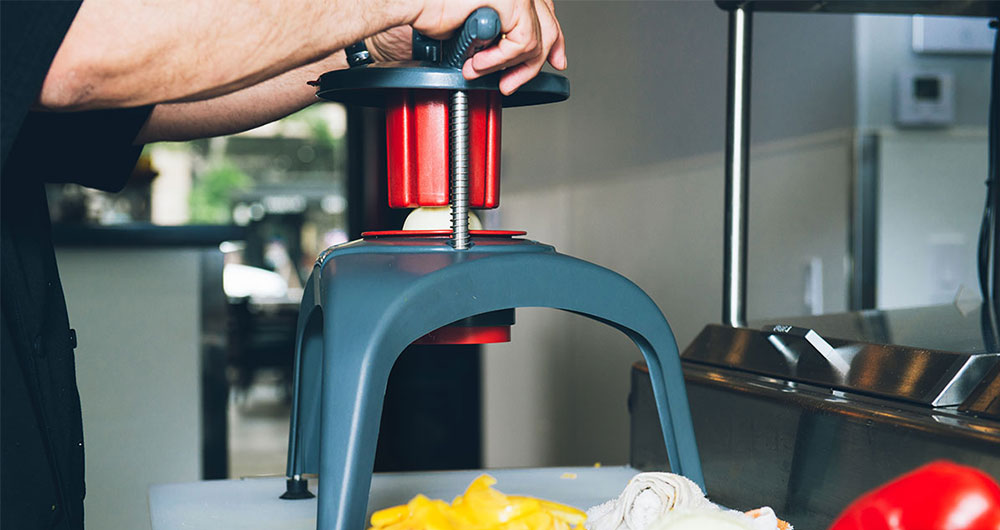 Comfortable : Pusher return springs for easy use.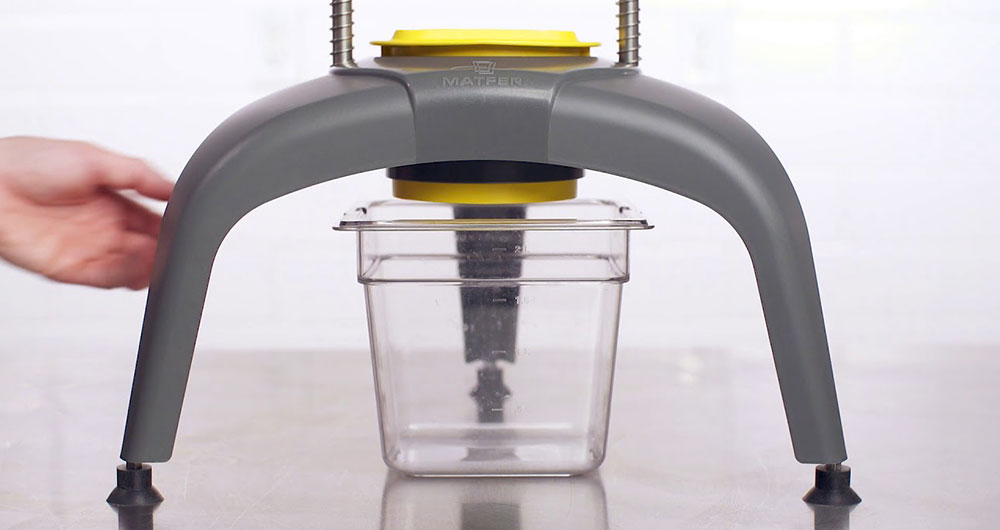 Practical : Collect offcuts in a container that can be placed directly beneath the device.
It can be used to:
Make fries (take a look at our professional fry cutter too),
Cut tomatoes and citrus fruit,
Cut cherry tomatoes,
Core apples and cut them into segments,
Cut slices,
Cut cheese portions,
Cut eggs into segments,
Cut eggs into slices,
Cut cheese into slices.
VIDE DEMONSTRATION – PREP CHEF
Discover all the features of this kitchen utensil by watching the video demonstration.