Chef Spotlight – Claud beltran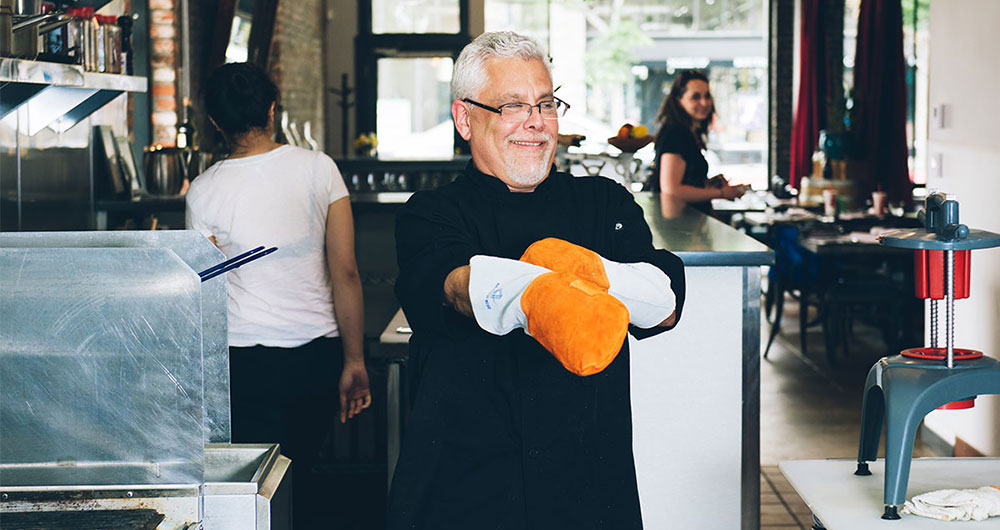 Executive Chef & Restaurant Owner Claud Beltran made the rare transition from aerospace engineer to professional chef before opening his own successful establishments
As an established Executive Chef of your own restaurants and catering company what inspires you?
Passion, commitment to excellence, integrity, humor and a sense of adventure all inspire me. Growing up, food was important in my home. I'm of Mexican and Lebanese descent so time at the table was important. But I began my career as an aerospace engineer, and then went to cooking school and worked and trained further in restaurants. I'm very passionate and logical at the same time. This combination works perfectly as a chef who owns and runs a business because I've found I need to have both a practical and passionate mindset. I often make sure I'm hungry when I cook since this regularly motivates me to create something that is much more enticing to me and for my guests. I love what I do and I want my patrons to enjoy each and every dish that comes out of our kitchens.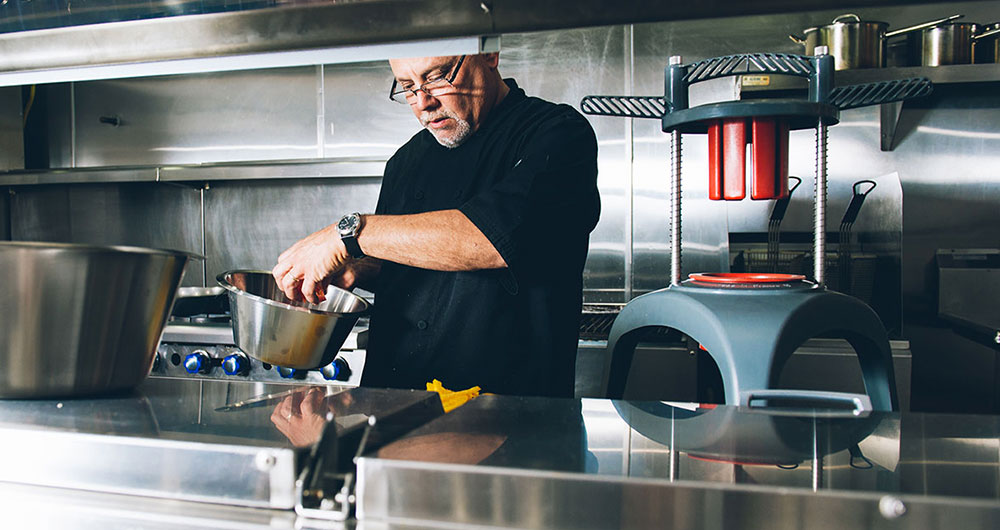 What do you like about being the Executive Chef/Owner of Bacchus Kitchen, The Eatery and the Claud & Co. Catering Company?
I like the diversity of working on the big and the small picture. Intimate restaurants are more free flow and individualized compared to the larger catered events. However, the two cover both sides of the spectrum for me. Bacchus Kitchen and The Eatery are simply extensions of inviting friends into my second home. And my restaurants, I hope, are that- homey neighborhood places with a warm and welcoming vibe that offers great quality delicious tasting food and wines.
I want it to feel like an intimate casual dinner party every night. I change my menus every month and keep them very seasonal. I love doing special tasting menus like the paella. I can try unique interesting dishes with a global appeal at the restaurants and if they are well received I can add them to my bigger event offerings. I enjoy making small and big impressions on patrons' palates that may surprise them and, I hope, make them happy. It's what keeps cooking interesting for me.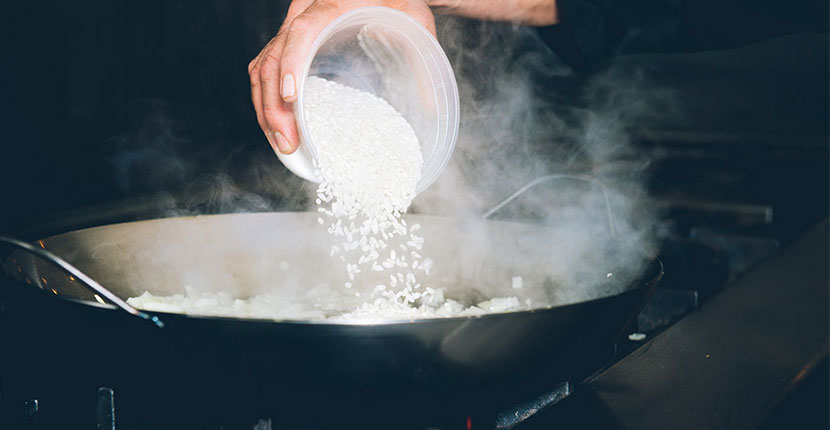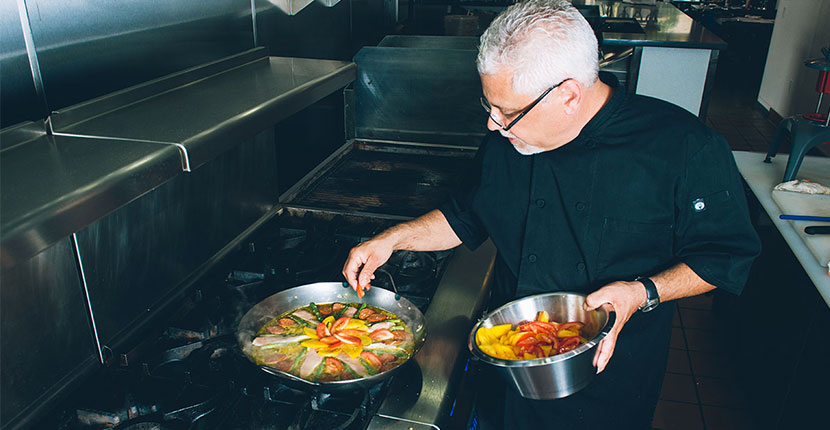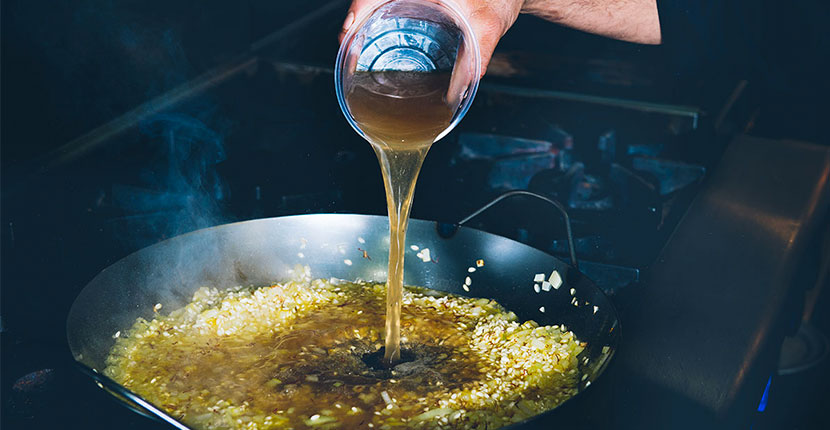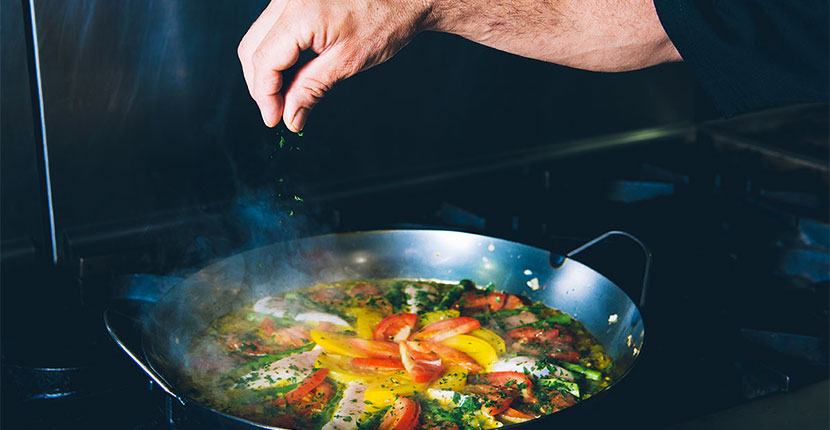 Paella is such a versatile recipe with different interpretations. What makes your version unique?
I really enjoy creating a one-meal dish that features diverse elements and flavors that blend well together. Paella allows me to do that. I make different paellas all year long as the seasons change. In this instance, I omitted the classic sausage and seafood and played up the summer vegetables. Chicken breast complements the traditional saffron and it allows the freshness of fantastic heirloom tomatoes and asparagus to shine through along with the onions and red bell pepper.
I'm really happy with its colorful layered presentation so that it looks as good as it tastes. And I like to make sure our wines match well with our menu selections. This summer paella pairs beautifully with light white wine like a Riesling or Sauvignon Blanc or a red Pinot Noir.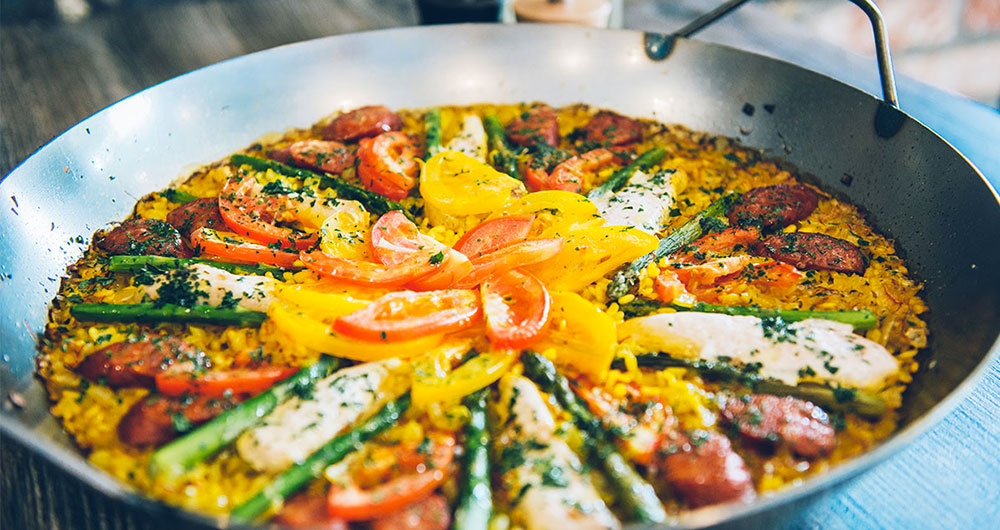 How do you go about preparing your various dishes?
For me, it is all about quality and authenticity. I only use the freshest of seasonal ingredients and the tools I use to make a dish have to be of that high caliber too. As an engineer who became a chef, I really respect the design, efficiency and durability of my professional kitchen utensils. I've got to say on the prep side the Matfer Multi-Cut Slicer with all of those inter-changeable blades is an amazing game changer for me in vegetable chopping! It is light to the touch, quick and easy to use and it delivers perfect even cuts. I also like how a mixing bowl fits right under the slicer to catch the vegetables as they drop. The slicer works for restaurant dishes as well as for mass chopping for the catered events.
On the cooking front, the Paella Pan is a stunner. It is heavy and thick enough for the broth to boil the rice yet the sides are high enough to build the elements. Most importantly, it distributes the heat evenly for balanced cooking. It's a terrific size that can serve 6-8 people. I love that it goes straight from the oven to the table.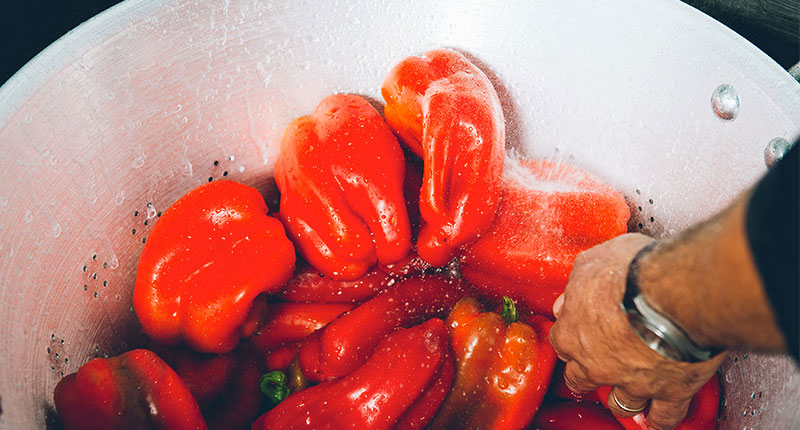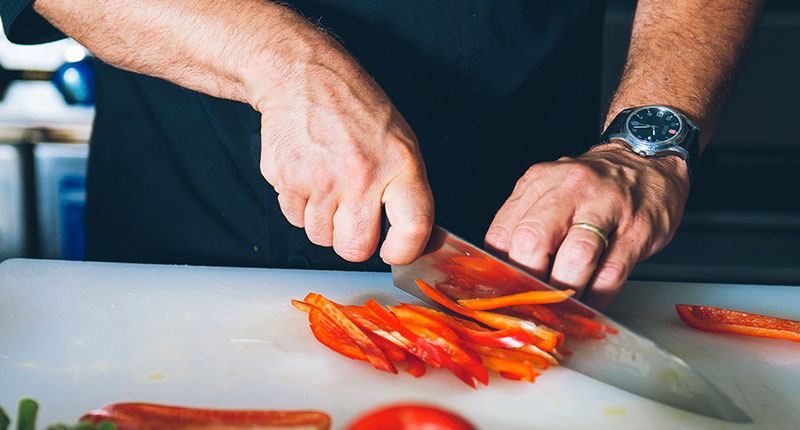 What are your favorite Matfer must-haves?
I really like the Giesser Messer Multi-purpose Kitchen Knife. It chops beautifully and I like how the handle feels in my hand. I can really chop and control at the same time! The design and depth of the conical colander really works for me when washing vegetables and fruits. And I use the various sized mixing bowls all of the time. For instance, I really like how the bowl fits right under the multi-cut slicer so the chopped vegetables just drop right into it.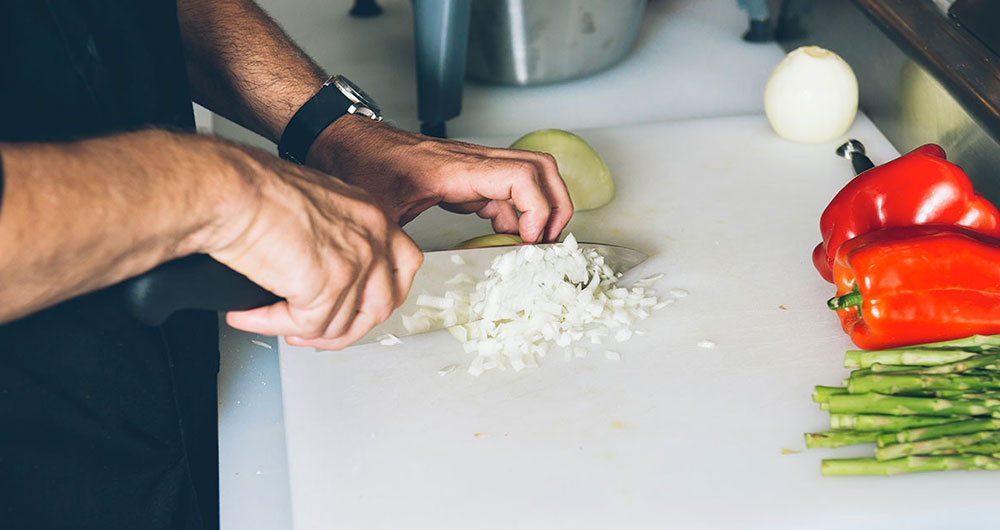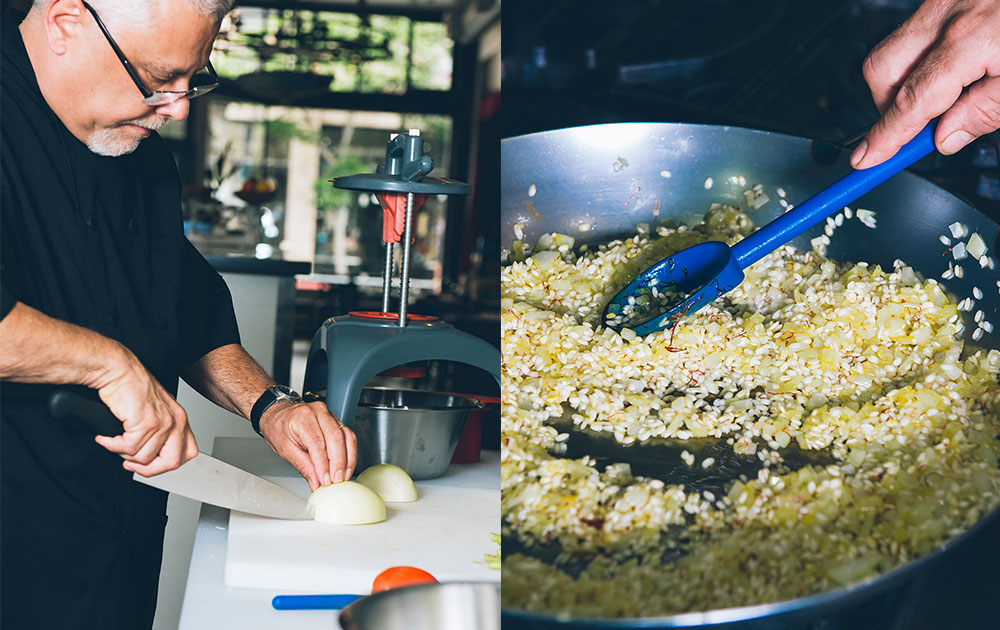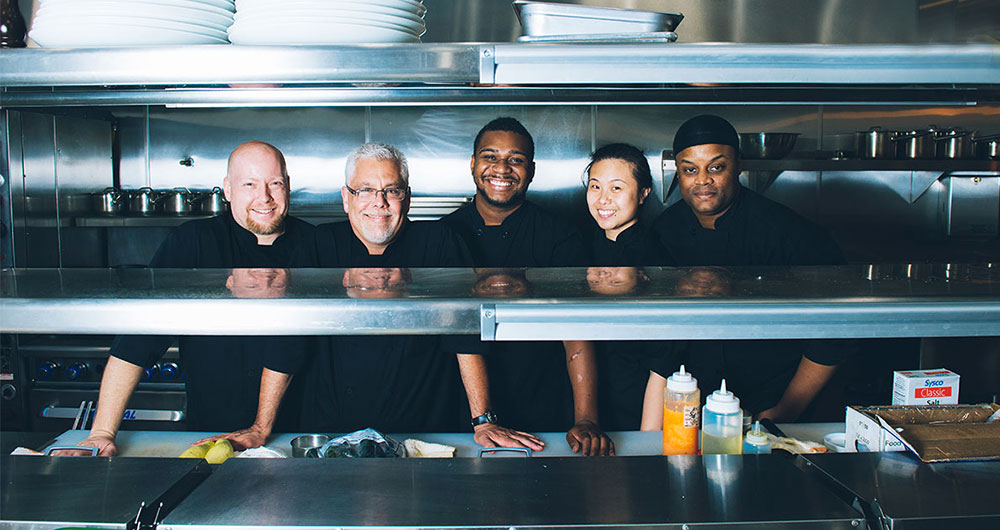 Famed opera singer Luciano Pavorotti said, "One of the very nicest things about life is the way we must regularly stop whatever it is we are doing and devote attention to eating." Do you agree?
This says it all for me. It is why I wanted to open neighborhood restaurants. He was right. Devoting attention to eating is one of the nicest things about life. Stop. Come in and dine at my restaurant. Please enjoy the food, the drink and the company. The appreciation of music, food and wine are a lot alike and this quote hits that note.
TOOLS FOR THE TASTE

As an inspirational chef, you are guaranteed an outstanding outcome for your own personalized paella when you use Matfer's Black Steel Paella Pan, Multi-Cut Slicer, Aluminum Conical Colander & Giesser Messer Multi-Purpose Kitchen Knife.
More about Claude Beltran
His passion for home cooking lead him to enroll at UCLA Extension Culinary Courses followed by hard work and being mentored by Chef Thomas Keller in all levels of a restaurant kitchen. A native of Pasadena, Chef Beltran started a catering company Claud & Co. and now is also the proud proprietor of The Eatery and his recently opened restaurant Bacchus Kitchen. Both have received stellar reviews with an impressive loyal following.