Foodline, the designer self-service solution adding class to the Sasserno school in Nice
The canteen is revamped with Food Line, the designer self-service solution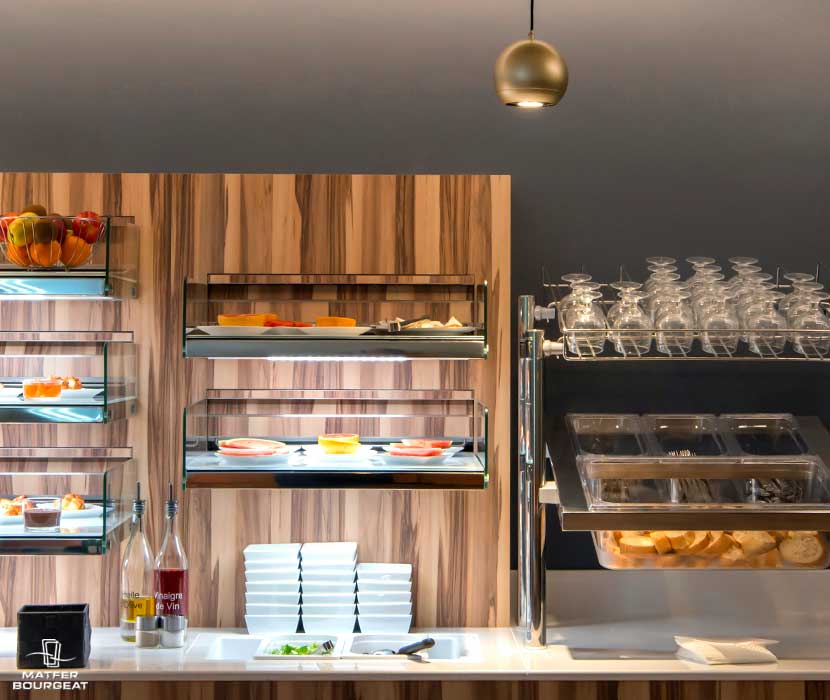 Determined to spruce up the school, the head decided to overhaul the restaurant to stimulate appetites by making the place more modern and inviting. As soon as the concept of the Food Line designer self-service unit was presented to him, Mr Huard was smitten.
Now Mr Huard, the head of Nice's Établissement Catholique d'Enseignement Sasserno, thinks about the canteen in terms of "before" and "after" the installation of Food Line.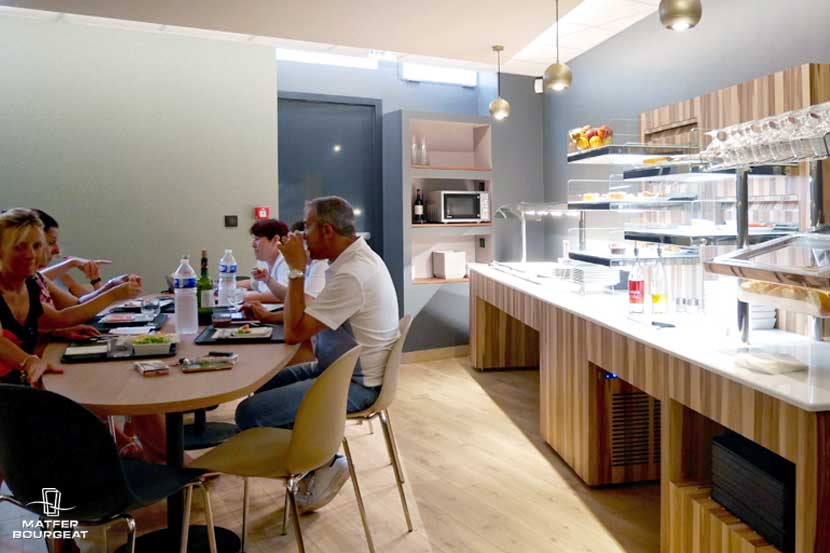 Self-service Food Line : stylish and practical
This project is a triumph!  Food Line fits snugly into our little 25m2 area and brings genuine quality in terms of presentation and temperature preservation. Since its installation, the Food Line unit has completely changed the atmosphere of our lunch breaks.
Teachers have noted the difference: "It is much calmer and more relaxing now, like in a real restaurant."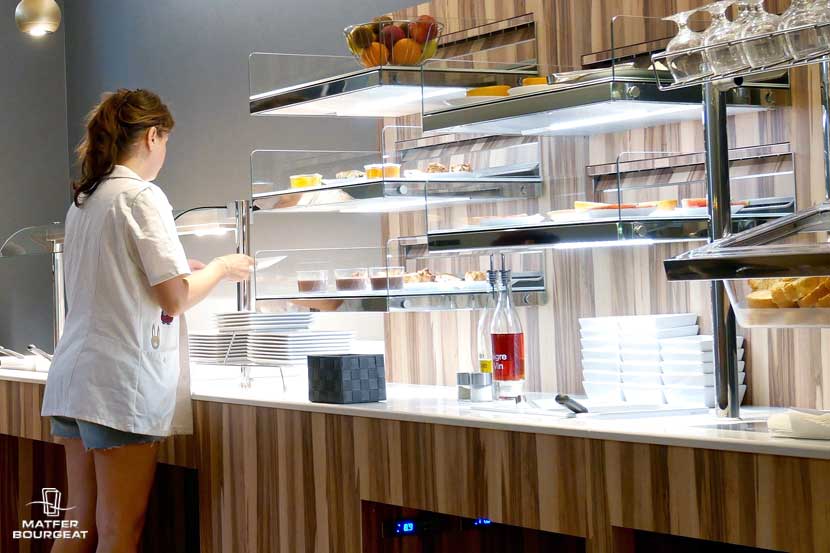 Self-service Food Line, a textbook example
No doubt about it, thanks to its remarkable compactness the designer Food Line self-service solution makes it possible to create a genuine self-service facility in a tight space. As a result, teachers can enjoy their lunch in peace without having to queue with pupils. The Food Line unit has not only made the service flow more quickly, it has also permanently transformed teachers' experience of the mid-day break.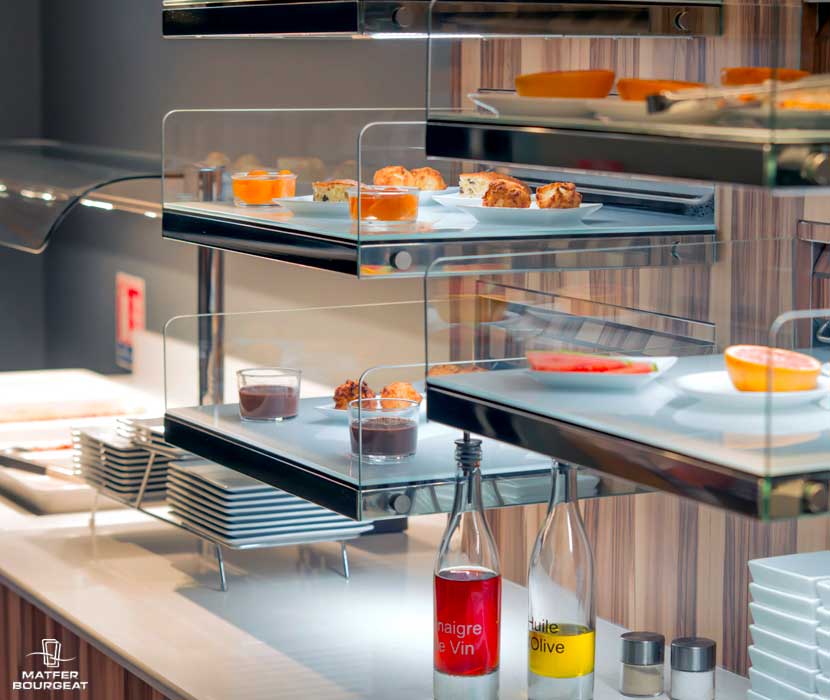 tylish and practical, the self-service Food line puts more value on the preparations
The verdict of the members of the Elior team, who are in charge of catering in the school, is emphatic: Food Line looks great and makes people want to eat more. It is fast and easy to install and cleaning only takes about 10 minutes a day, which is a lot less than the traditional stainless steel unit!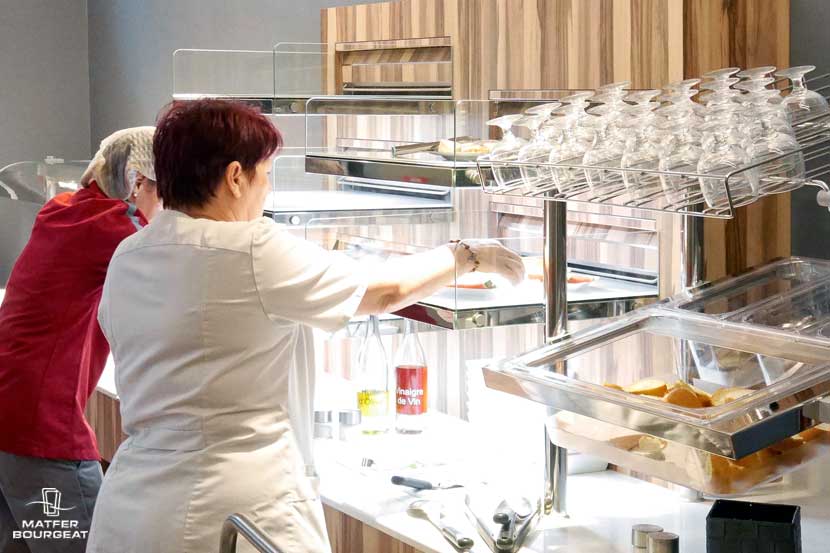 Service is fluid and, while it is true that it has to be reloaded more regularly, that creates more interaction with the teachers. It is an altogether more pleasant arrangement!
Mr Huard is now exploring ways of getting even more out of the space. He is thinking of making the area available for internal or external meetings  (with or without meals being served), as is the case with Food Line in the Hotel de Dieppe.